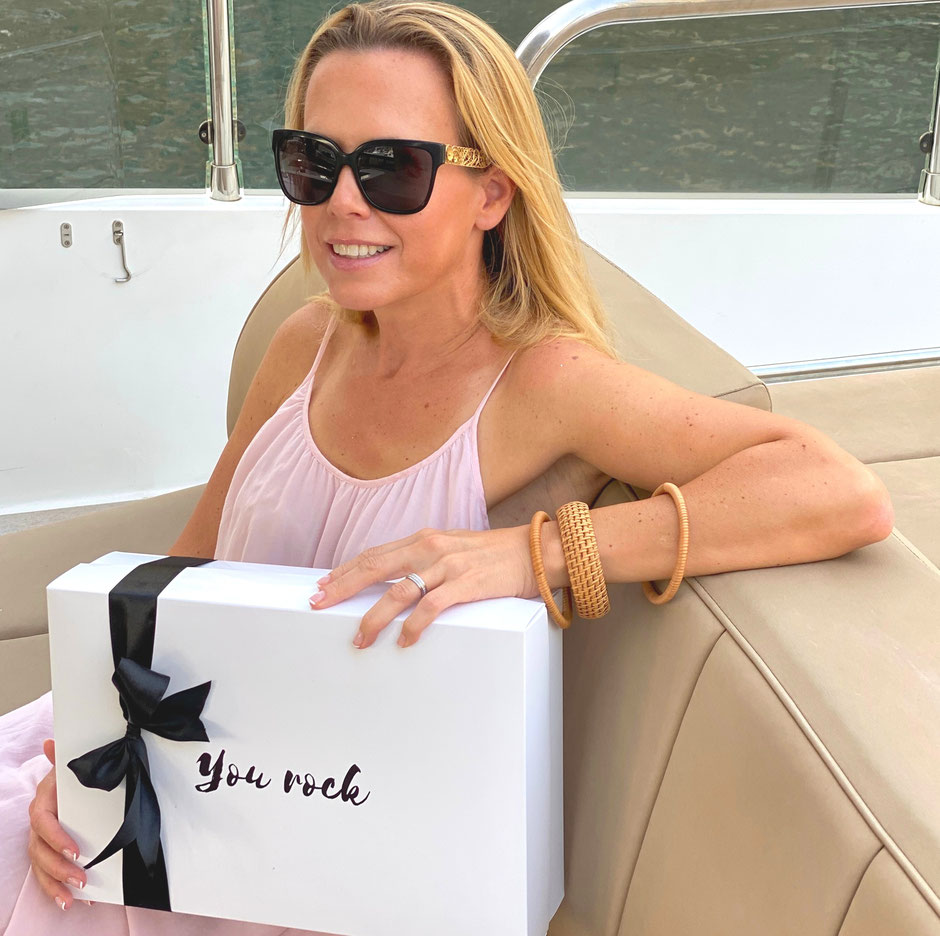 Review 2019 - What did you do particularly well this year, do you have in special memory?
That's easy for me to answer. In October I designed, packed and delivered 40 gift boxes for a 40th birthday. The birthday child is from New York and 40 of her friends flew in from America to celebrate her birthday. 
You Rock's "Welcome To Dubai" gift boxes were waiting in the West Inn at the room for every guest. Each of the guests thanked me so much and wrote me a WhatApp or Email. The birthday boy was so enthusiastic about the brand or the name You Rock, the gift boxes and my modest little shop in downtown that she spontaneously invited me and my husband to her celebration on a huge yacht. As we drove out of the marina towards Atlantis I was so proud. Proud of my brand, my products and the stress that comes with them that sometimes makes you doubt yourself. I created You Rock in a very difficult economic situation and opened my boutique during the recession in Dubai. I fight for survival every day, see my retail neighbors desperately closing their stores and there are many doubts and concerns. But my special event boxes and corporate business boxes have sold very well this year and I can close this year better than expected. And I can look back with pride on an exciting, difficult year 2019 in which I alone in an Arab country as a woman run a small start-up business that is strongly established.

Your Plans 2020 - What plans do you have for 2020? What will you do differently next year?
That's easy too. I have to learn to delegate and admit that I can't do everything alone. My day has only 24 hours and I need sleep. I have two children who deserve my attention and I have to give myself time for sports and private life again. A dream would be to have a shelf with my products in the duty free at the airport. I firmly believe in it and will be intensively involved with the growth of You Rock. I can proudly say that since September I have a permanent employee in the boutique who loves You Rock and runs the boutique so well. I will focus more on Corporate Gifts and Events as it is simply more profitable and I can now put more time and energy into it through my employees. I want to be serious about franchising for You Rock in 2020. I would also like to be involved in Expo 2020 somehow. 
I let myself be inspired by everything and everyone. Dubai is perfect for that. The different cultures, religions, tastes, smells, languages and pasts of all people here inspire me a lot. Social media and technology in general fascinate me and I would like to sell You Rock products worldwide.

Christmas - How do you celebrate Christmas this year? Is there an annual ritual?
As half Swedish, Christmas starts very early. I am always the first in Dubai to decorate her Christmas tree and the children have been walking around the house in their snowman pyjamas since the beginning of November. We fly to Munich as soon as the school holidays start, stroll through the decorated streets and Christmas markets and welcome my parents-in-law from Corsica. We stay a few days with them around Munich and then go skiing in Austria. There we meet my part of the family and celebrate Christmas in a big family group. As expats in Dubai for 12 years this is really the time where we see our families and spend a lot of time with everyone. They speak many languages, laugh a lot, eat too much and drink too much.
We don't give each other anything; the holiday together is the gift and even the children understand that and are happy that we all have each other. 
---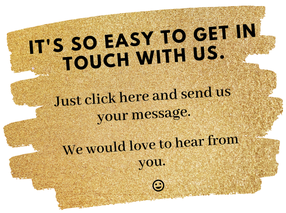 ---