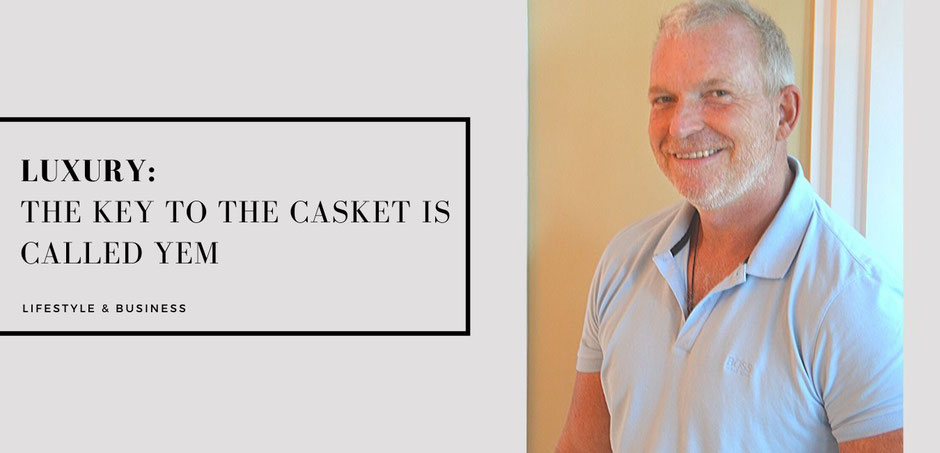 Let's talk about shopping
What, how and where we do it influences what can be afforded worldwide. Consumer prices are rising, only in clothing we see a sideways movement. We'll come back to that in a moment, because the situation on the retail market in the Emirates and the surrounding GCC countries remains challenging. More and more large shopping malls are appearing everywhere and not only we have been wondering for years who should be shopping there and which retailers can afford the high rents. Especially as many of the new mega malls being built here are located away from the tourist flight paths. In Jebel Ali, Sharjah for example.
None other than Phil McArthur, chairman of the prominent consulting firm McArthur + Company, recently stated that mall retailers must improve the customer experience to ensure profitability and adapt their rental and marketing strategies to cope with the impact of e-commerce. Another major retailer, Patrick Chalhoub, CEO of the largest luxury goods retailer in the Middle East, described the situation bluntly the other day, "If they don't really understand customers, they will have difficulty surviving." If the man who is responsible for Louis Vuitton and Dior says this, it can be taken seriously. He is alluding to the developers of the many new malls.
But that is their obligation and we hope that in Dubai's interest, developers and the retail sector will find a concept that can keep shopping malls attractive as a social cultural factor.
Because the fact that shopping behaviour is changing has to do on the one hand with prices, including those for end customers. Last year, Luis Vuitton cost 16% more in Dubai than in Paris!
On the other hand, and this is our topic today, increasingly interesting apps and platforms for the new generation of buyers are conquering the market and thus their mobile phones. Despite all the changes in shopping behaviour, one thing that is rooted in human nature will always remain: People want to belong to a community, to be part of it.
The international lifestyle community Unicorn/Safezone
Under this star, Unicorn's platform including its block chain "currency" YEM appeared on the scene. Not a newcomer to the e-commerce market. Much more a community that has succeeded for years, without any hype, but with solid craftsmanship, in creating connections and places where people get involved, connect, start a business. How does that work in this environment? How is it so successful and how, above all, international that it is now interesting for the Middle East market?
To talk about this, we met with Alexander Elias Müller in the Emirates, who is responsible for the international sales business. We hear a strategy that takes into account the aforementioned conditions of the modern consumer market in an amazingly well-thought-out way. Online and offline. Virtual and physical. Unicorn with the YEM is dedicated to the idea of bringing upscale lifestyle to everyone and above all making it affordable.
But YEM is not a future dream of optimistic nerds, which we would find quite remarkable. With an existing community of 3 million customers that has grown organically over nine years, YEM has a visible track record. YEM is the abbreviation of "Your Everyday Money". Your Everyday Money. So YEM is a kind of digital currency of the "Rainbow Currency Foundation".
Now many claims to be crypto-currency, cash back or bonus system. Some things turn out to be a kind of McDonald's bonus, which is not redeemed at Burger King. Others, however, work on this basis with all justification and above all with great success. Like YEM.
What is different here we ask the sales manager. "First of all, YEM is a great marketing tool that is accessible to everyone and in which everyone can participate and share. The real estate tycoon, wholesaler and retailers, but above all the consumer. Who has really toyed with the idea of treating themselves to a Rolex, a cruise, a flight in a private jet or an Italian espresso machine? With the growth in the community and the increasing turnover, the value of the YEM as a unit of account within the community is constantly increasing and luxury goods are becoming more affordable.
The foundation monitors the value of the assets and prevents speculation. Dealers and customers have a win-win added value through the cash back in YEM. We are talking about serious figures in considerable amounts. So that we are even talking about significant development aid, such as in Uganda. And "The platform has recently signed contracts via YEM 'currency' with the prime broker La Vista for $250 million worth of properties from Dubai's largest developer Emaar, who has built, for example, the Burj Khalifa," the expert continues.
Welcome home, one might say, because Dubai is also a centre of blockchain technology in many areas of the economy. After all, the "Dubai Blockchain Strategy" of the ruler H.H. Sheikh Mohammed bin Rashid Al Maktoum aims to make Dubai the first city to be operated entirely with blockchain technology.
"Dubai - the happiest city on earth" is an ambitious claim. Here the impossible becomes possible. Two parallels meet each other. There will also be city rights with the Unicorn-Safezone-YEM, and in certain countries cities will be built with YEM.
"Our vision is to provide an active urban life by creating it and thereby developing new opportunities that will shape urban life for future generations."
But that is not all. If you don't buy real estate, but are on the road as an end customer, you can make your own picture here and explore the latest possibilities in the field of travel or lifestyle products.
The Classy Dubai reader appreciates our commitment to modern, sustainable, urban living, new ideas and how we give it a platform. (James Law, Aquarius Living) Classy Dubai will be happy to accompany the Unicorn/Safezone network and count "your everyday money".
Read more in our interview with front man Alexander Elias Müller: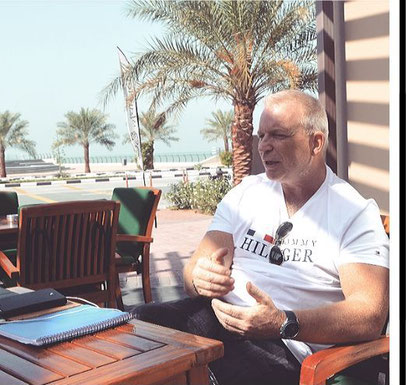 Before we get down to business. What do you let them ring out of bed any time they want?
You can get me out of bed at any time for super good, cool ideas that are innovative, for a really good meal and I leave the third bullet point unanswered.
You are a kind of multi-entrepreneur. How flexible do you have to be in today's ever faster changing consumer society? (In answer please head for YEM)
There is the nice saying, if you don't keep up with the times, you will leave over time. I think the further we move forward in time, the more true this saying is. I see it with myself, when I think about what I learned as an industrial clerk and what I have done in the meantime, then I know one thing, without flexibility I would get stuck somewhere. We used to have one job, and that was for the next 40 years. That time is over. We have to be flexible, we have to be innovative and we have to offer solutions to a variety of people and that's why we have the Rainbow Currency Foundation, the Unicorn Network, the SafeZone where we do exactly that, offer people opportunities in a network that they wouldn't have "in the old world".
What is the mission/vision of YEM? How does YEM work practically for the client?
The Unicorn Network and thus also the YEM - Your Everyday Money - ultimately functions differently than in the old world. In the old world, money is becoming less and less valuable due to inflation. The products become more and more expensive. Here it's the other way around, the purchasing power is increasing more and more, because the acceptance is getting bigger and bigger and therefore products become cheaper, also luxury articles. Whether it is a Rolex, a private jet flight, whether it is a holiday. All these things become, the stronger the YEM rises in retrospect, cheaper. For example, if you had YEM in September last year, they were worth 1 cent then, and today they are at 50 cents, then you can calculate how much a thing costs that is advertised today. In the end I can divide the whole thing by 50, and then it becomes affordable for everyone, really for everyone, but also for people who like luxury items. They might say, I buy an Aston Martin instead of a BMW, so it's something for everyone. 
My personal Rolex example: We had a Rolex on sale in September, in our Twinkle shop. This one cost $40,000. Now I personally say I don't need a Rolex, I don't have to have one, and certainly not for $40,000 would not be worth it. Besides the YEM cost 1 cent. I said, ok. I expect the YEM to go up to 20 cents in the next 16 months. The deal is now done. I had to set 5% of the normal price, i.e. $2000 and now I had to wait until these 16 months were over because I bet on a twentieth. What happens? I get a Rolex that costs $40,000 for a price where I only paid $2,000. So, no matter what happens, that Rolex is a bargain for me. And if I sell it for maybe $20,000 or $30,000, the advantage is mine and the buyer's.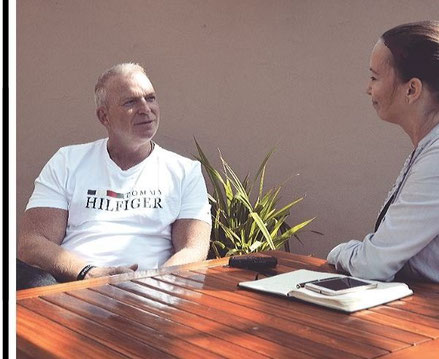 How can I as an entrepreneur use YEM for my business? Do I have to be an IT expert?
On the one hand, you can say that I accept it as a means of payment, partially or even 100%, because ultimately every company has to do marketing activities. These are in the range of 10-15%. If I don't do them, then I have a problem. If I say, for example, that every hundredth person comes in here and pays with YEM, then I have just 1% of the total costs, i.e. I can take the YEM as payment, now I get YEM and there are the following possibilities: I try to exchange it via the exchange or I use it as a marketing instrument by saying, you come in here and get for example 20 or 30% cash back as YEM, i.e. we have it as a means of payment on the one hand and as a marketing instrument on the other hand and therefore the possibility for every business to get into a community with over 3 million people. Worldwide Community: Most importantly, I don't need to be an expert on this. You have to be able to log on to a website and if you know how to do this, then you are much more advanced and know how to make a bank transfer and I think, if you can do this, then YEM is the right choice for you. But all the services that are important as an internet marketer are taken away from you here and that's the good thing. We have a huge network of possibilities.
How many times a day do you look at your mobile phone?
Oh, dear, that's my greatest weakness. I have always said that I want to do a job that I can only do from my mobile phone, to travel, to be on the road, to move where I simply want to. That was one part of the wish and but the other side of the coin is that I am usually always available and I look at my mobile phone very often. So, the goal here is to get some more mobile phone stress relief time for me.
Thank you for the interview. 
---
---