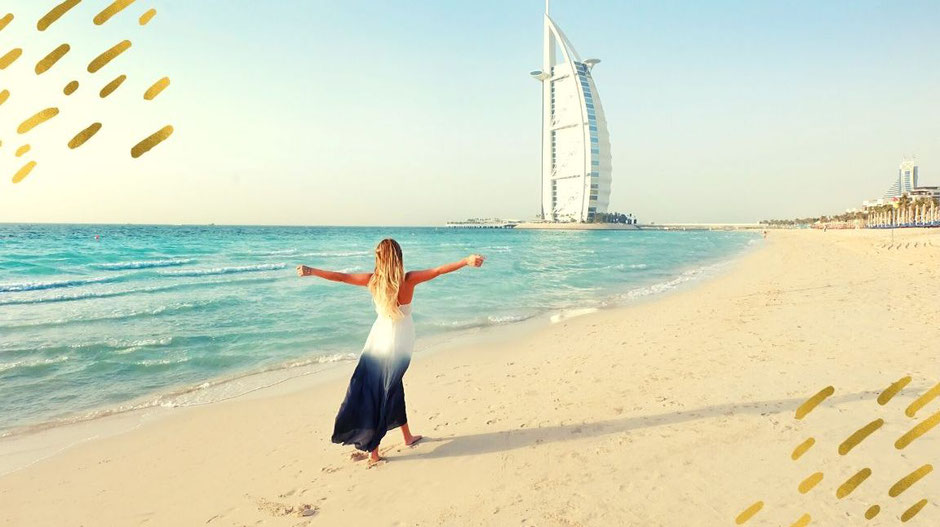 Wellness tourism has evolved to become tourism industry's fastest growing sector, recording a 10 per cent growth this year to make it a larger than US$500 billion market and a rapidly advancing niche within the global tourism economy. This remarkable growth is marked by a profound shift in the way wellness services are being perceived and consumed. Previously seen as luxury or add-on services, they are now being woven into every aspect of daily lives, making them part of work, travel, leisure and healthcare. Capitalising on their increasing popularity, a greater percentage of enormous multi-trillion industries such as real estate, food and beverage and travel are incorporating wellness services into their businesses.
Boasting an array of world-class spas, wellness centres, and health facilities, the UAE - particularly Dubai - has become a unique travel destination for today's health-conscious traveller.
The UAE wellness and spa travel market, comprising both inbound and domestic travellers, represents roughly 15 per cent of the total tourism market. Authentic Middle Eastern spas, wellness experiences and beauty traditions such as hammam, are gaining traction which only signifies the growing importance of this sector.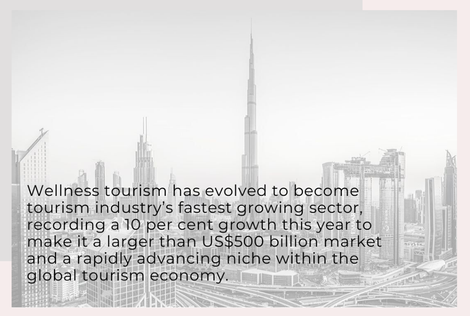 The Medical Tourism Index 2016 ranked Dubai number one in the Arab world and 16th globally, further boosting the emirate's aspirations to attract half a million tourists a year by 2020. 
DHA's Health Tourism Department's partnership with Emirates Holidays, the tour-operating arm of Emirates Airline, to offer visitors customised health and wellness holidays in Dubai reflects its keenness to boost the market's growth. The Health Tourism Department has accelerated its efforts to support Dubai in its journey to become the most-preferred global health tourism destination and a hub for premier accredited healthcare facilities, in addition to providing a memorable holiday experience to visitors.
Dr. Layla Al Marzouqi, Director of Health Tourism Department at the Dubai Health Authority notes: "Dubai's attractiveness as an ideal leisure and tourism destination has been extending its scope in recent years to include health and wellness as another reason to visit the emirate. The growing number of visitors experiencing the world-class health and wellness facilities in Dubai attests to the valuable services available in numerous packages the emirate has to offer and we are keen to continue developing this sector to provide excellence and happiness, a lifestyle that is deeply embedded in Dubai's culture."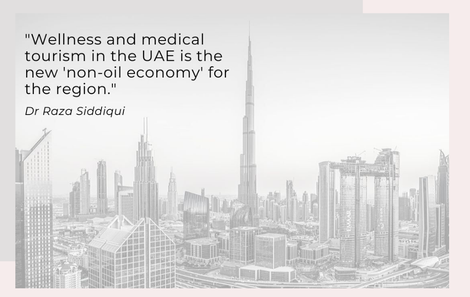 Dr Raza Siddiqui, CEO of Arabian Healthcare Group and executive director of RAK Hospital, said: "Wellness and medical tourism in the UAE is the new 'non-oil economy' for the region. According to a news report, the country leads the Middle Eastern wellness tourism market and accounts for 14 per cent of the Mena spa market. As per the figures, the tourism industry in the UAE is worth around $36 billion, out of which 12 to 13 per cent is contributed by wellness tourism. The trend that we see now is that wellness tourists are not just coming here for spa, but also for holistic health and rejuvenation or ayurvedic treatments," he said.
With the awareness on fitness and well-being becoming widespread than ever, different sectors are competing to develop innovative wellness services and packages to meet varied needs of health-conscious customers. Availability of in-room yoga mats and other advanced fitness facilities in hotels are examples of this growing trend. The demand for wellness services is expected to remain steady in light of the growing focus on stress management.
Source: Dubai Health Authority 
---
---