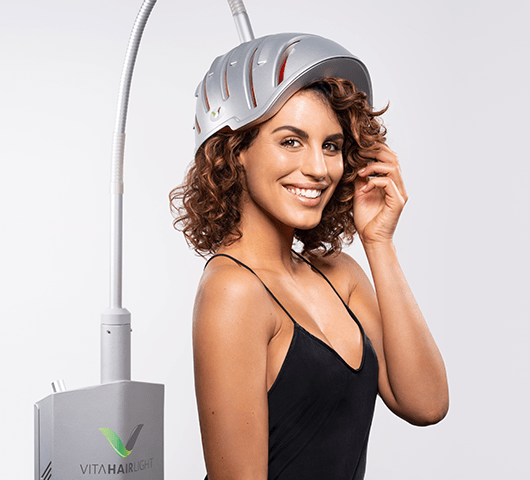 The triumphal march of VitaHairLight once began in Europe. A wonderfully full and affordable high-tech for natural hair and which beauty experts, celebrities and their hairdressers rave about.  
The company is now expanding into the United Arab Emirates and is spoilt for choice in its search for competent partners who can do justice to this cutting-edge technology that many women in the Emirates are likely to be waiting for. A study with menopausal women has impressively shown that the technology is capable of recurring hair growth.
We talked to the manufacturer, Rüdiger Merkert, about this innovative technology for hair and scalp.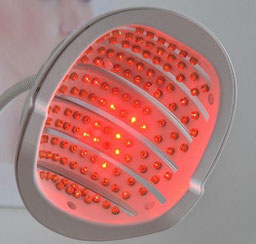 Perhaps a few words from the manufacturer: What is so unique about the device and what is the effect of VitaHairLight based on?
The effect of the VitaHairLight device is based on strictly controlled laser radiation with 650 nm (nanometers) of the lowest laser category with superior-class laser diodes. In the helmet of the device 134 laser diodes are installed in such a way that they can optimally reach the scalp and produce optimal performance.
How long has the technology been on the market?
Since 2007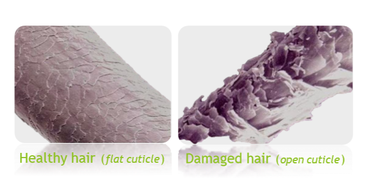 What problems can the device solve?
The device successfully treats most types of hair loss when used appropriately, as proven by a 6-month clinical trial. For hairdressers, the device is used to improve the hair structure, achieving immediately visible results. The open surface/cuticle layer of the individual hair is closed, the hair gets a natural shine, is much softer and can be perfectly styled.
What customer feedback have you received so far?
The highest possible enthusiasm and satisfaction after each optimally performed treatment. Of course the customers have to be prepared for the success of the treatment.
What trend do you see in the hair care market in the future? Will there be more technologies for beautiful hair, a healthy scalp or is this still an untouched market?
So far, the market has only been served with care products whose mode of action is sometimes very controversial, with huge advertising support pumped into the markets to displace competitors. 
Do you have other products in the pipeline?
Yes, but it is too early to make any concrete statements.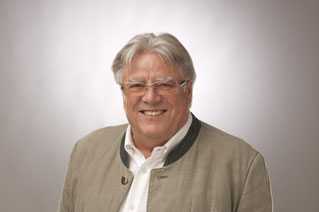 What is your background?
My background is purely sales-oriented. I have been familiarizing myself with the product matter for over 10 years. All product-specific statements and information come from appropriately trained technicians/hair specialists and physicians.
Thank you very much for the interview.  
---
---