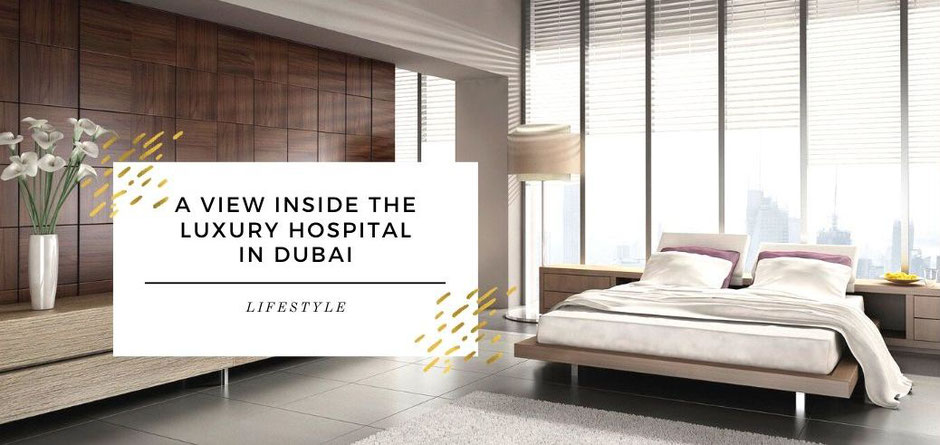 Dubai is known as the ideal fun, tourism, and shopping destination. Although Dubai's healthcare has reached international standards, they want to take it a notch higher. Nobody likes to go to the hospital; however, some illnesses are inevitable. Luxury healthcare makes you comfortable and provides all the services you'd expect from a 5-star hotel. A luxury hospital has amenities similar to those of a hotel.

Why Quality Healthcare is Important
Evolution in technology has seen major improvements in the health sector. In the past, doctors relied on traditional methods, which were time-consuming and sometimes unreliable. Quality improvements mean effective and safe healthcare.
Quality healthcare is necessary to provide rapid emergency services; for instance, in maternal complications. Quality care is safe, which means it minimizes harm and risks to patients, including reducing medical errors and avoiding preventable injuries. 
Healthcare ought to be effective, meaning it should provide medical; services based on evidence-based guidelines and scientific knowledge. It should be timely, reducing any delays in receiving and providing healthcare. Quality healthcare should be efficient by ensuring that there is no wastage of resources. Also, it should be equitable by not differing in quality based on religion, gender, race, or ethnicity.

A Sneak Peek Inside the Luxury Hospital in Dubai 
The luxury hospital in Dubai provides healthcare services as well as a memorable hospitality experience. The hospital's location is just off Sheikh Mohamed Bin Zayed Road near Dubai International Airport. Below are the amazing specifications of this hospital.

Luxury Suites
Hospitals and clinics in Dubai offer high-quality services to all patients, and the medical personnel are certified and licensed. There is no shortage of effective healthcare services. However, the luxury hospital in Dubai, the ABV's new venture Nucleus Hospitals, will take things a notch higher. The hospital will provide 150 luxury suites, fine dining, and top-notch concierge. This experience will be similar to visiting a 5-star hotel. 
A luxury suite includes the advantages if having your own facilities and amenities. For instance, HDTV to get connected to the world even if you are in the hospital. Fine dining includes in-suite catering; there are also private restrooms, which means that you don't have to share bathroom facilities with anyone. Most of all, there is privacy, which is priceless.

Limousine Services
Guests will be treated to luxurious limo services to and from the hospital. Instead of hiring a taxi or driving when you are not feeling well, a limo will pick and drop you from the hospital. The good news is that limousine drivers are well trained, which means you will be safe; this gives you peace of mind. 
Also, the limos are driven by chauffeurs who know their way around, which means they know all the rules and safety precautions. Limos are also reliable; they will pick and drop you right on time. You don't get late for your appointment or flight back home. Limos also keep tabs of traffic events and will always use the best routes.
Spa Treatments
Guests will get tailor-made spa services. The goal is to ensure that you are comfortable and relaxed during your stay. Spa treatments help you to distress; this provides an excellent opportunity for you to forget about your condition and other life issues and just relax. Relaxing gives you a clear mind and increased productivity. 
Spa treatments help you to sleep better; this is advantageous, especially if you have insomnia and other sleep-related complications. Massages work on your muscles by relaxing them and lower your blood pressure, which is essential for a good night's sleep. The good thing is you get tailor-made services. Spa services are not only about luxury, but they also affect your overall wellbeing.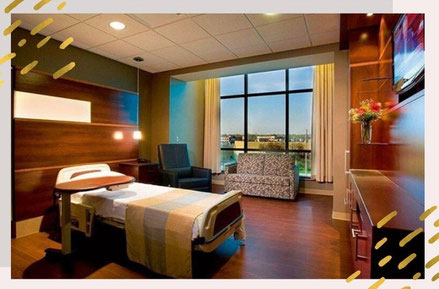 Healthcare Services
Nucleus-branded hospitals will be the tertiary care facilities. Some of the services expected in this facility include open-heart surgery. This is where the chest is open, and surgery is performed on the valves, arteries, and heart muscles. This type of procedure is necessary for people with coronary heart disease.
Open-heart surgery is made to perform a coronary artery bypass graft. It is also done to repair damaged parts of the heart, replace heart valves, implant medical devices, and make a heart transplant.
Other services include cosmetic surgery, which is a type of plastic surgery done to improve your appearance. Cosmetic surgery include procedures like liposuction which vacuums fat from various body parts, like hips, abdomen, neck, and back. Tummy tucks which firms your abdomen. There is also facial surgery like eyelid surgery, nose job, ear surgery, and facelift. Other services offered in the hospital include treating emergency head and other injuries as well as other non-disease-related procedures.
The luxury hospital in Dubai is going to be a game-changer in the healthcare and hospitality sector. Most people remember hospitals as unwelcoming, pain-filled places; however, this hospital will make you feel like a VIP with its services and procedures.
---
---
---
---