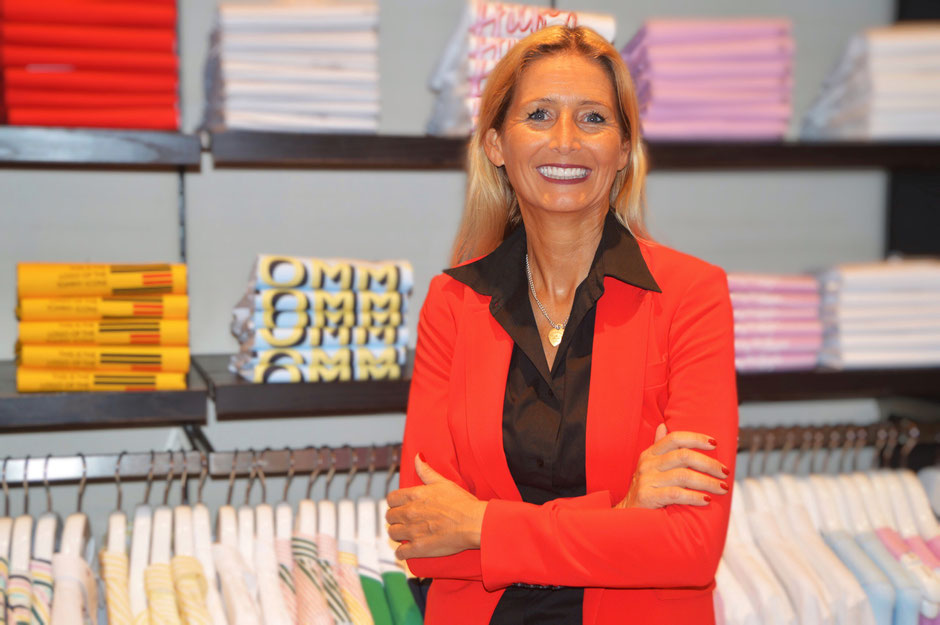 The morning visitor to the Mall of the Emirates in Dubai can occasionally observe an interesting scene. An enormous crowd of young people, concentrated listening, surrounds a woman. The audience is obviously from all over the world. We are in the entrée of the spacious shop of a premium fashion brand. A team meeting with the staff? Surely not. There are too many of them. The secret is quickly revealed. We experience the German Heike Lieb-Wilson at one of her unusual motivation sessions. The people around her also come from other outlets of the brand. Voluntarily. They obviously appreciate what they hear from the blonde woman in the stylish outfit of the American brand. After all, she knows what she's talking about. About real life in business. About how to shape a personality. International experience with really big brands and in leading positions with considerable success in business are speaking from her sentences. In sophisticated English, completely unpretentious. Words like self-perception, expectations, change sound over. "To be curious what is happening in us, to name it, to understand it, to question it and to show compassion...". Or "Ultimately, self-confidence is the most powerful and profound healing of blame and dealing with expectations. The crowd finally leaves in a good mood. You can feel the energy. The chance for us to at least arrange an interview with Heike. Her calendar will undoubtedly be packed by the end of the day, as always.
What the accidental observer does not know is that at this early hour the single mother from Swabia already has an extensive programme behind her. Lucas and Victoria, mothering the teenagers, walking the two dogs and spending an hour in the gym. On the weekend she would probably be with her horses now. Here, too, the day begins at dawn. Even close friends wonder where she gets her power and pleasure from. If there is a gap in her calendar, she paints ... 
Much has been rightly written about "single moms". But here we have a very special version. With enormous success in business. And this combination is what interests Classy Dubai so much. So, let's take advantage of the hour.
INTERVIEW 
Their happiness is my happiness
You are a manager in the fashion retail business of a very well-known brand, with constantly increasing turnover. What do you do differently from others? 
First of all, it is as always a team effort and most important that each and every team member understands the goal and we work hand in hand towards the same. At the same time, I believe as a leader we need to be authentic and trustworthy so that the team is following by choice and not by force. We somehow saw that the industry environment will change and so we started to get ready around 2 years ago. We are focusing around the customer needs, excellent service as only with satisfied customer we are going to last. In addition, our world has become very transparent and customers are well educated about fashion trends, brands, prices and so we need to ensure that we are all very well informed too, ideally better than our customers but at least on the same level. Therefore, training is very important, and we are ensuring that we have regular trainings sessions about the same, speaking of trends, qualities, USP (unique selling points) of the product we are offering to our customers. At the same time we have started to focus on all possible ankle from a financial point of view, so we are buying more in regards to the trends, up to the customers need, and less in depth but more in widths, more different styles and less in mass quantities - just the right merchandise, we have less markdown as we are selling faster (due to having the right product at the right time for the best possible price) and our teams are working more effective. Therefore, we grew overall on top line but exponentially on the bottom line - which is as a business more important.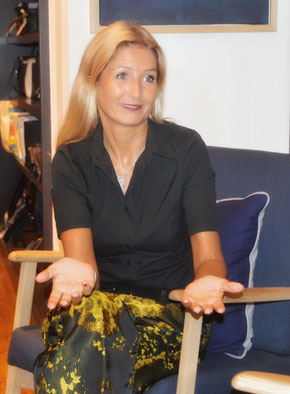 You are active in a very specific and volatile market in different countries of the Middle East more successful than others. What makes you successful? 
Being reachable, approachable and human I feel could be part of the success story we are writing. I am close to all my team members and I am travelling a lot. With overseeing GCC it is important to travel to all regions on a regular basis and therefore I ensure that I am visiting all GCC countries minimum every 30-45 days and take time to go through the performance of each and every store with our team players. We give new tasks and challenges and I will ensure to follow up on those during my next visit. Therefore, there are no long gaps in-between which helps and the teams are aware that they are measured on their performance. In cases where they target is not reached we will work jointly with their support as much as we can to ensure the performance gets up. We are agreeing jointly on an performance improvement plan to either achieve the set goals or they will decide to leave if they are not up for the challenge. We are proud to have many long-term team members but also the new joiners are a great addition and we can see that we have a lot of talented people on board which we are showing and providing a career path, which sometimes is more important to them than only financial benefit at that single moment. We are proudly investing in our team members and we appreciate and praise them and allow them to shine. 
Through your years of international experience in working with customers and employees on different countries and continents, you have developed a very fine feeling for situations and people. What does your secret of motivation and success look like? 
It definitely helps that I have worked in my past on international ground and it has taught me that I have to be flexible and to appreciate the teams in their imperfection and diversity. To orchestra the right team is a skill but also passion of mine and it is great to see what kind of talent I have been given under my wings and how great some of them have developed, started to spread their wings and to fly. A good portion of time I am investing into coaching - not only into my direct reporting team members but also on store level. On a regular basis I am holding early morning coaching sessions where everyone can join who wants to develop their own personal skillset. Most of my sessions are about conscious and unconscious mindset - to learn to understand how we work and learn the part of self-reflection, which is a very crucial learning in this regards. But also, the conscious choice of mindset - to choose to be happy, to choose to be successful, to choose where each of them want to be and what to become and then to work with them to allow them to reach their personal goal. It is amazing and leaves me often in awe about their success stories and I am proud to be part of their journey. 
However not to forget is also consistency and I feel this is also a win or brake point in the industry I am working in. We have to be consistent in what we are doing. When you start, ensure you will finish it off. Same I am applying for me - not only preaching and teaching but also following up on what I am saying and ensuring that I deliver the promises I have given. With doing this I was able to build up trust and give security by being predictable and then the rest will fall in place.
You're a solution-oriented type of person. What is your approach to problems/challenges? Your slogan is that there is a solution for everything without exception. What are your experiences? 
Well, we do follow the strategy that there are no problems as such but just challenges and all of them come with solutions. Again, consistency and not giving up helps a lot and - being a leader. I am leading from the front and during the past years working with the team we have today many examples we can look back to and where the team can see - yes, there are solutions for any challenge we are facing. And so the convincing evidence had to be delivered at the first time, however the second and third time they are seeing and experiencing it themselves. These examples are the base where the believe grew stronger and stronger and so also the will to get out of their comfort zone and to take a predictable risk. I had many situations in my life where people around me had given up but I was consistent and were fighting to find a solution and I did many times succeed. There is no reason ever to give up. It is just a matter of time and way to find the right solution - but for every challenge is a solution there - somewhere. And now I experience every day that the people around me have embraced the same way of thinking - which is fantastic and they are celebrating the success coming with it. Now I do not need to preach it as much as before as they know it themselves and they start to preach and teach it to their teams and so we are back to the initial statement - we are a strong team and only as a team we are all able to be successful.
We live in the digital age. How do you think the retail market will develop?  How will we shop in the future? What career advice do you have?  
First of all, I wish I would be 20 years younger and would be given the chance to work in this exciting changing environment and it offers so much opportunity for our youth and their career. Yes, digital is becoming more and more important but the Brick and Mortar business will continue to exist. Especially here in this region, were shopping and going for a stroll to the malls is still a part of the lifestyle. The human touch point is very relevant and so retail will continue to grow however we have to ensure that the experience grows and becomes more relevant than what it is today. To go for our customer the extra mile will be the reason to continue to have our customers loyalty (as much as it still consists today) . But ultimately, it's about the content and that even today in social media is more than ever produced by consumer. We need to learn to listen and to understand their requirements.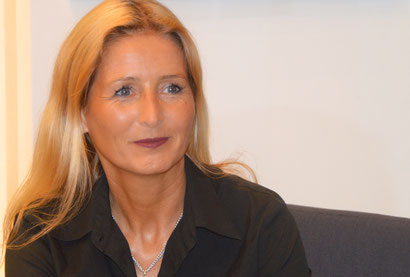 But the consumer does not determine what comes on the market or in our stores. She will still depend on the manufacturer, the brands and suppliers who supplies him daily with new innovative products. We can see clearly see that especially the brands I am working with and for are very innovative and have strong brand ambassadors which has grown those brands from strength to strength. Whether created artificially or by a natural development, the demand for certain product will always exist in an economically oriented world.
And yes, in our imagination we can see the store of the future, our customers in front of one of the displays and suddenly realize that the product she has looked at has connected to her own mobile devise and on the screen the button appears "buy" and "like". And one more bottom will appear "share your interest in this product with your friends" … but I personally believe the human touch will not disappear and should better not. Already we can see that people stop talking to each other while having dinner and more and more people become isolated and forget how it feels to do team sports and activities. 
Well, my team and I are best possible prepared, and we will continue to embrace the change but work on focusing to surprise and delight our customer which are coming to our retail stores.
You can definitely be called a power woman and an organizational talent. You are working, single mother of two teenagers, you have 2 dogs, 2 horses and 2 turtles. You paint and manage to go to the gym almost every day. You are also involved in charity projects. What drives you/how do you organize yourself? 
Today I am a summary of action I have taken or not taken in the past and I have realized over the years that I am blessed with a lot of energy – given by birth. I would not be able to point out if there was a turning point in my life or if I was influenced by a specific situation in my past. Looking back I have to admit that I was always very active, driven and competitive and have learned to be my own motivator. I was often an outsider at school while I was admiring those other students which were perceived as "everyones darling" which I was not. But I realized that it is ok not to be one of them but instead to be my very best me – and I more and more became my own driver and remained like this until today.
In addition to that I was reading a lot and developed and coached myself to constantly work on myself to become better and better. Better on managing my life, my emotions, my family, my friends, my job and self-reflection but also requesting feedback from people around me has helped me to become better in what ever I was doing. This was a conscious process and I learned to work on my conscious and unconscious mindset!
Today I am in the lucky situation that I live my ideal life. I have two fantastic teenager kids, a job I truly enjoy and an amazing team I am working with – and all of this is the fuel of my engine. Their happiness is my happiness, and this is what is driving me. 
You recently received the GCC's Women Leadership Award award. What are your thoughts on the role of mindset, self-esteem and self-efficacy when it comes to women's career progression?
I am extremely pleased, and it is a great honor to be recognized with the prestigious GCC's Woman Leaders Award 2019 during the World Woman Leadership Congress in Abu Dhabi. And I would like to acknowledge the incredible support I have received from all those around me, especially from the fabulous and passionate teams I am working close with every day and from my family, children and friends.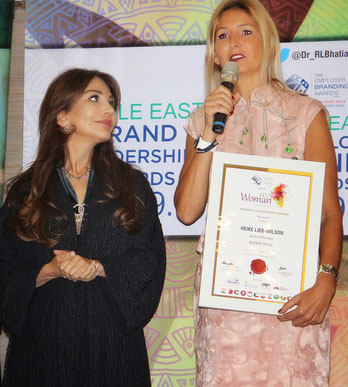 I am often asked to how I feel working in GCC as a single working mum and how my male colleagues are treating me and then I can only answer with a smile as my experience is only great. When I was younger, I felt that as a woman you have to work double as hard as my male colleagues however today I feel it has changed. Over the last two years, the movement for fairness and equality between men and women has found renewed energy and conviction around the world. In public life, in politics, in business and across different economic sectors, women and men have been working for change and a world where economic opportunity is no longer shaped and constrained by being a man or a woman.
However, I feel to support the cause of gender equality, we need to understand values, perceptions and attitudes, the speed of change or the failure to realise it, and the drivers and barriers along the way towards building a fairer world. I feel blessed that I am in a position where I can give my contribution to this movements and to ensure that we balance these and give equal opportunity to woman and men. 
Often I am receiving the feedback that I am an inspiration to other woman to keep going to work and to succeed and I feel blessed and motivated to continue to do what I love to do!
What do you like to read? Do you prefer books or digital?
I definitely feel that audio books can be a blessing when you are stuck in traffic for hours and want to spend your time productively. You can listen to them while driving, eating, walking or doing dishes. You don't even have to 'read' them, they make reading extremely effortless.
But this where the problem arises. In my point of view, I feel that when you actually "read" a physical book you can decide your pace, you can re-read the same paragraph until the meaning is crystal clear. Sometimes I am completely hooked into the book and will read all day and if needed into the night to complete it. I can feel the words; I can smell the fragrance. Isn't it magical? For me it is! I feel that when I "read" an audiobook, I cannot go back to the re-read the last paragraph. I cannot underline difficult words or highlight powerful sentences; which I feel I am sometimes missing out on.
And yes, I love the fact that audiobooks are so convenient and especially practical in a very busy lifestyle as I am living but still, I prefer reading a physical book when ever my time will allow it – especially during nice holidays or staycations.
You are also a very creative person, not only when it comes to new ways and solutions in business. Even off the job. You had your own fashion line and you paint. What is there for you? Please describe your art/painting to our readers?
To balance my life between family and job I need some me-time. Yes, I am going to the gym, I do a lot of riding with my horses, walk my dogs but really to totally take my mind off the day to day duties and tasks I learned that working on a piece of art / painting is calming down a lot.
Exercising my creativity is allowing me to escape from my daily routines, helping me express emotions and is boosting my happiness levels. It also is some sort of distraction from other worries – and as mentioned before it is hard to dwell on troubles once in the flow of a painting. It has the power to engage me so fully, it feels like that this exercise is bringing me into the present moment. In addition to that doing something I love also releases endorphins – kinda "feel-good" chemicals that which reduces my tensions.
At the same time, I feel that painting provides a challenge to me and with each hour I paint, I am building skills. It is an activity with a tangible result and the more I dedicate myself, slowly but surely, the more I can see improvement and feel a sense of achievement.
But I have to admit, I must be in the right mindset. Sometimes I sit in front of my canvas and I cannot get started and then other days – especially on weekend it is possible that I am sitting all weekend and work on my painting and enjoy the stroke of my brushes and to create with acrylic paint a piece of art which is also a small piece mirror of my soul.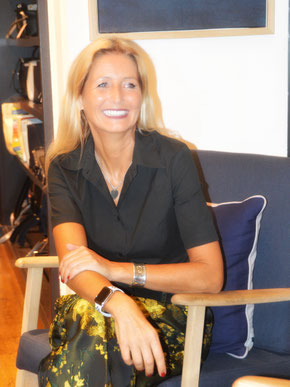 Is there another topic, motto or message of you that the readers should experience?  
I am not sure but I feel this interview is quite comprehensive and maybe a good start to continue with more in the next one. If we give too much right now – what can we talk about in the next one… (she smiles).
Stay tuned. Heike Lieb-Wilson will tell her secrets how to be successful in life soon on Classy Dubai.
Thank you for the interview.
Get inspired and follow Heike on Instagram
---