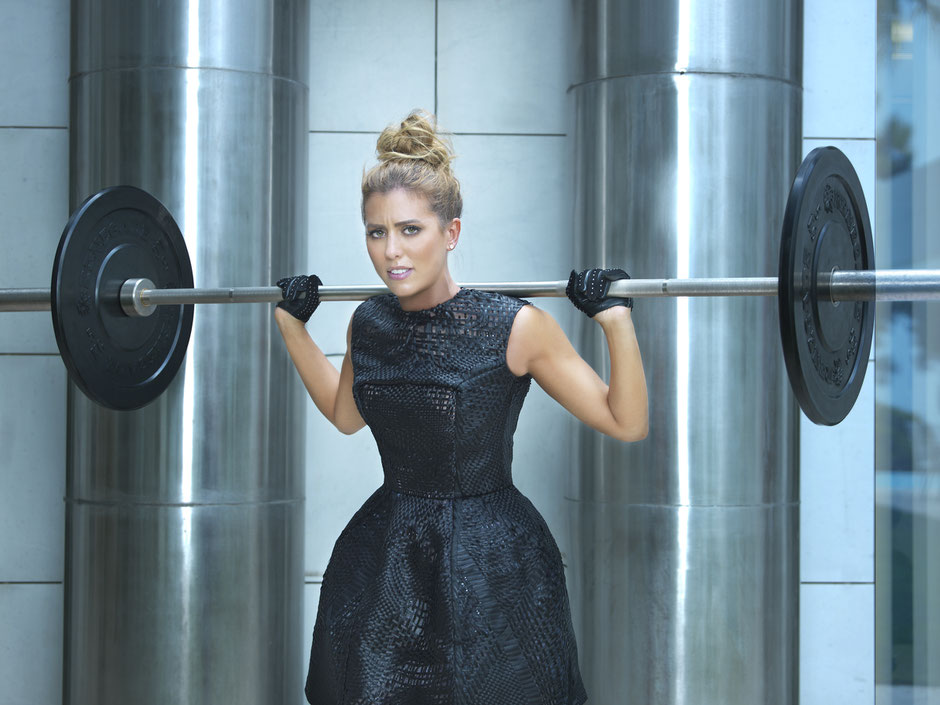 Coronavirus concerns, social distancing and gym closures can easily tempt us to sit on the couch all day. While staying at home, we should not miss exercising. Staying in is no excuse to stop staying fit. Now is the perfect time to take control of our health by building daily exercise into our schedule.
According to WHO exercising at home will also help you maintain better health, muscle strength, flexibility and better mental health. Lebanese fitness entrepreneur and former host of "Get Fit" on MTV, Maya Nassar, shares some tips and ideas focussing on keeping fit at home.*

1. What are your workout tips and how to exercise at home while quarantine?
I advise people to set a routine and try to stick to it each day. I personally like exercising in the morning as you get it out of the way and feel refreshed for the rest of the day, however, people should choose a time that is convenient for them. Secondly, they should aim to exercise for a minimum of 3 times per week to stay healthy and in shape. There are many different ways to exercise at home including strength training with body weight or home equipment, yoga and stretching or using cardio machines (if they have them). Exercising together with family members can make the workout more fun and motivational.

2. What workout tips do you have for children/teenagers?
I advise parents to exercise together with their kids and to try and make the workout fun. For example, there are many games that parents can play with their kids while exercising and this will help them look forward to their workouts. If they have a garden or access to an outdoor area (which is still socially distant from others), then they could enjoy some outdoor sports as a family. Most importantly, parents should pay attention to the diets of their kids to help them stay healthy during the quarantine period. 

3. How do you motivate yourself to do sports while quarantined? 
I remind myself why working out is so beneficial and this helps me feel motivated to train. At the end of a workout, your body releases anti-stress hormones and this makes you feel rejuvenated. A quarantine period can be extremely difficult, especially when you can't go outdoors or see friends and family and exercising is one of the few things that can make you feel really good. Setting a routine and sticking to it also really helps you feel motivated. 

4. What is the best food routine while quarantined? 
We should follow a healthy diet and stick to natural unprocessed foods. This include lean protein like fish, chicken or meat, wholegrain carbohydrates such as brown rice, potatoes, quinoa, lentils, etc, and healthy fats such as olive oil and avocado, as well as fruits and vegetables. Junk food and anything processed or with sugar should be eaten once or twice a week maximum and for one meal only. It is important to pay attention to snacks and to try and stick to healthy and light snacks that are less than 100 calories. I also recommend snacking on fruits since they are delicious, low in calories and very nourishing. 

5. How does sport play a role in staying mentally fit? Fitness and determination begins "between the ears".
Quite simply, a healthy body will create a healthy mind. Exercising will help you de-stress and feel calmer and more relaxed. Exercising indoors can also create mental satisfaction when you feel like you have done something productive and healthy for your mind and body.
6. Can you also recommend something about how to keep a clear mind? 
I recommend trying to go outdoors at least once a day, if possible. This could be an outdoor garden or in nature away from people. Being outdoors will instantly clear your mind. It is also important to connect with friends and family, even if it's a phone or video call. Finally, reading a good book is always a good way to clear your mind and forget about the quarantine period.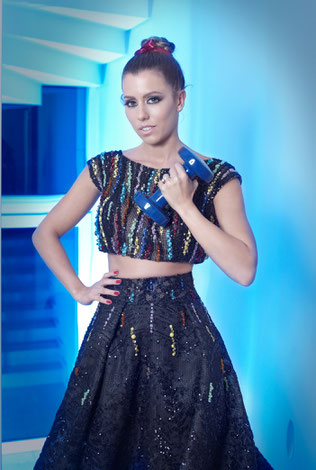 Tell us more about you and what you do?
I'm a specialist in sports nutrition and personal training; I'm a mom, business owner and also an international fitness model champion. I have my own online platform and blog named Start Living Right and I discovered my passion of fitness several years ago when I lost more than 20 kilograms of fat.

What is your daily routine at the moment in times of Corona? 
At the moment I wake up, have breakfast and start my day with a morning workout. My kids are always next to me and sometimes exercise with me. After this, I try and do some online work for my business and spend as much quality time with my family as possible. I have an outdoor garden and make sure I sit outdoors every single day and that my kids play outside for as long as possible. Most importantly, I am staying positive and reminding myself why this is necessary for us to support each other and stay home until the threat of the virus is over. 
More Information
Instagram @mayanassarfitness
---
* These tips are intended for people in self-quarantine without any symptoms or diagnosis of acute respiratory illness. It should not replace medical guidance in case of any health condition.
---
---