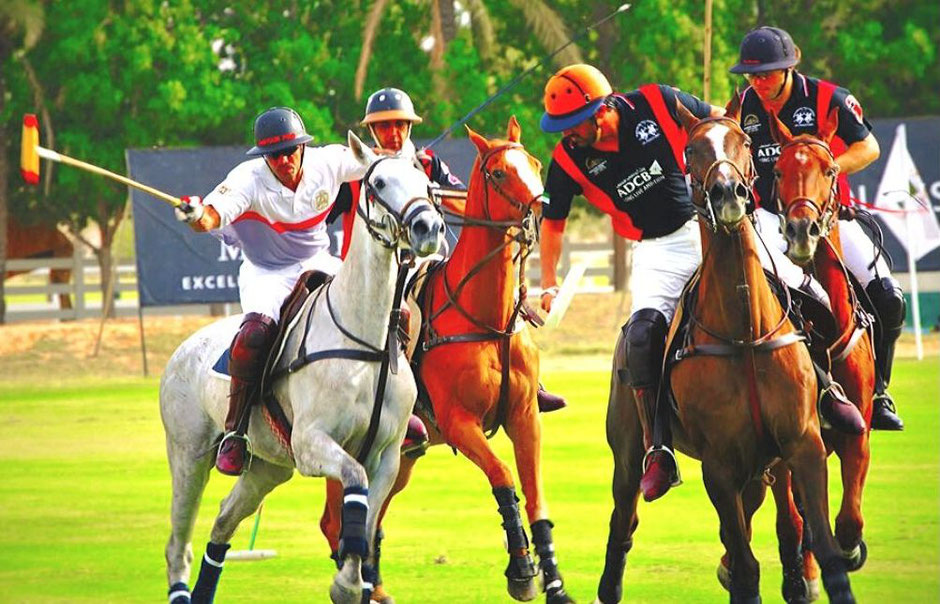 The sophisticated polo season starts yearly to astonish once again with its beauty and elegance.
Now on its 11th year, the Dubai Open is held under the Patronage of HH Sheikh Maktoum bin Mohammed bin Rashid Al Maktoum, Deputy Ruler of Dubai. Official Apparel Sponsor: U.S. Polo Assn. The Standard Chartered Gold Cup 2020 is an 18-goal handicap tournament that is a part of the Dubai Polo Gold Cup Series. 
It started out with one tournament - the Gold Cup and has grown into a series five premier Polo Tournament in the Middle East - The Silver Cup, Julius Baer Gold Cup, Polo Masters Cup, Dubai Challenge Cup and the Dubai Cup.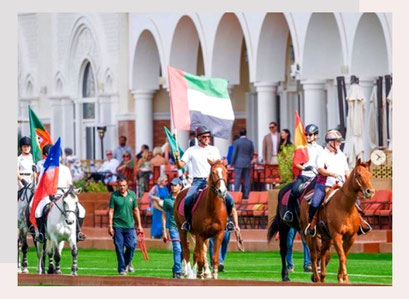 The Dubai Gold Cup Series is proud to be the only Tournament Series with this exclusive accreditation in The GCC and MENA Region, ranking it among the best polo tournaments worldwide. It is played under the banner of the Hurlingham Polo Association (HPA), with the tournaments being played under strict international supervision according to the HPA rules and provision of its umpires.
With its exciting mix of top-class sportsmanship and glamour, the Series has earned a reputation as one of the most prestigious events on the international polo calendar. It is also one of the most important annual tournaments in the region attracting VIP's, dignitaries, local and international media, society figures, and famous personalities.
ABOUT POLO
Polo is often referred to as "the game of kings," as it was adopted as the most noble of pastimes by kings, princes, shahs, sultans and warriors all over the world. The roots of polo are said to date back over 2,500 years to the 6th century in ancient Persia. But it quickly spread eastwards and eventually caught the attention of the British tea planters in India in the 19th century who put the 'English touch' on the sport and imported it to Britain in 1869. It was then re-exported to America and beyond.
MODERN DAY POLO 
Modern polo is played between two teams of four, on a field measuring 300 yards by 160 yards (250 sq meters by 133 sq meters), with 3-yard goal posts on either end. The winner is the team that scores the most goals. Each period, also known as a chukka, is up to 71/2 minutes long. No time-outs are allowed except for penalties, or in the event a player or horse is injured, and no substitutions are allowed unless a player has to be replaced.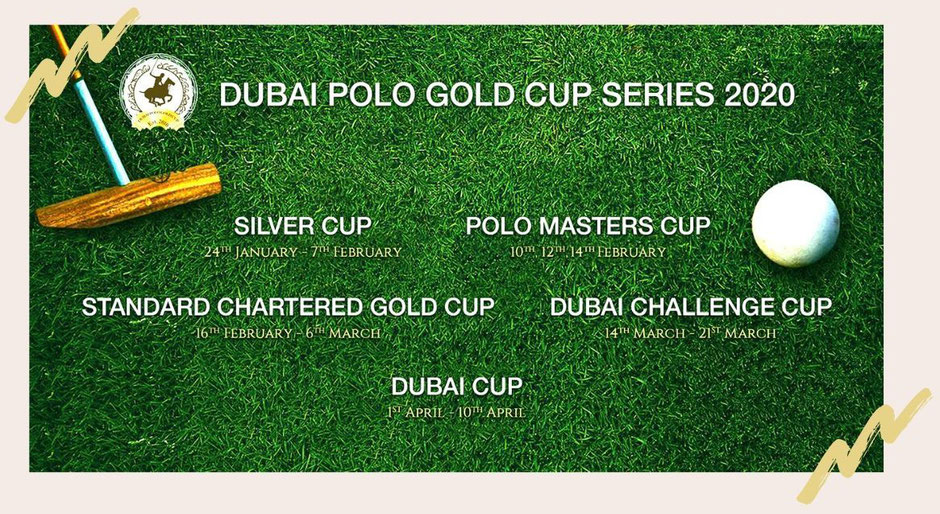 HOLIDAY'S AT THE POLO VENUE
LIFESTYLE // A different kind of holiday - spend your holiday directly at the polo field and watch the "sport of kings". Dubai Gold Cup Series 24 January - 10 April
---
---
---
---
---