A skincare alternative that captures the goodness of natural oils for radiance from within.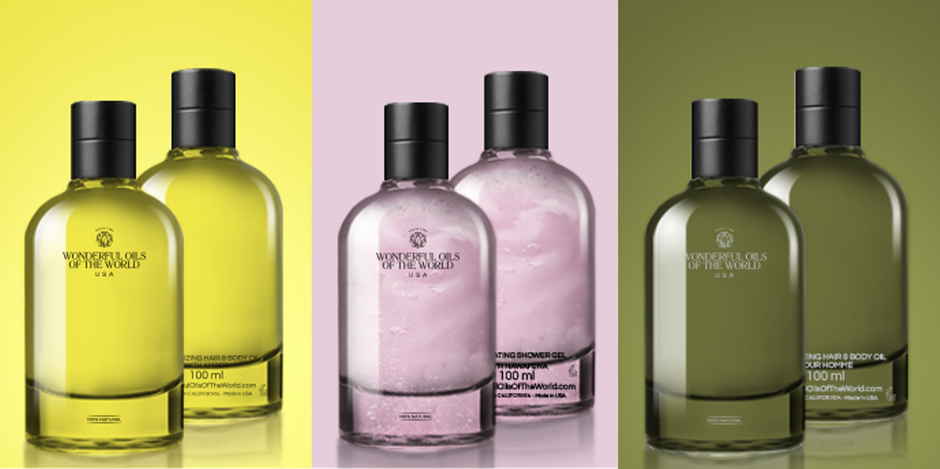 BEYOUboutique, the must-visit Concept Store that opened doors in Dar Wasl Mall in Dubai, has revealed the latest products from nature loving, oil brand, Wonderful World of Oils. The brand presents a range of body oils and shower gels that enliven senses and help to nourish the hair, face and body. Producing oils for over 30 years, Wonderful world of oils has been using only the finest oils with only natural ingredients that are sourced from around globe.
Wonderful world of oils passionately creates products free of artificial colors, fragrance and preservative, parabens or alcohol. With all the positivity behind the products, the focus remains on helping cleanse, moisturize hair, face and body for the entire family!
Choosing ingredients based on specific properties, they are known to use Jojoba beads to exfoliate and essential oils to fragrance. The oils offer anti-ageing, antioxidant, skin softening and rejuvenation with each blend consisting of a different essential oil for its different effect on the mind.
The brand is a strong advocate of the belief that beauty comes from the inside as well as the outside. Wonderful world of oils focuses on thoughtful rituals that can nourish and refresh in both visible and invisible ways. The aim lies in striving for skin and hair care that is more than just skin-deep.
BEYOUboutique is located on ground floor in Dar Al Wasl Mall on Al Wasl Road, Dubai. You can purchase online at www.beyoudubai.com
---
---