Carefully created in Germany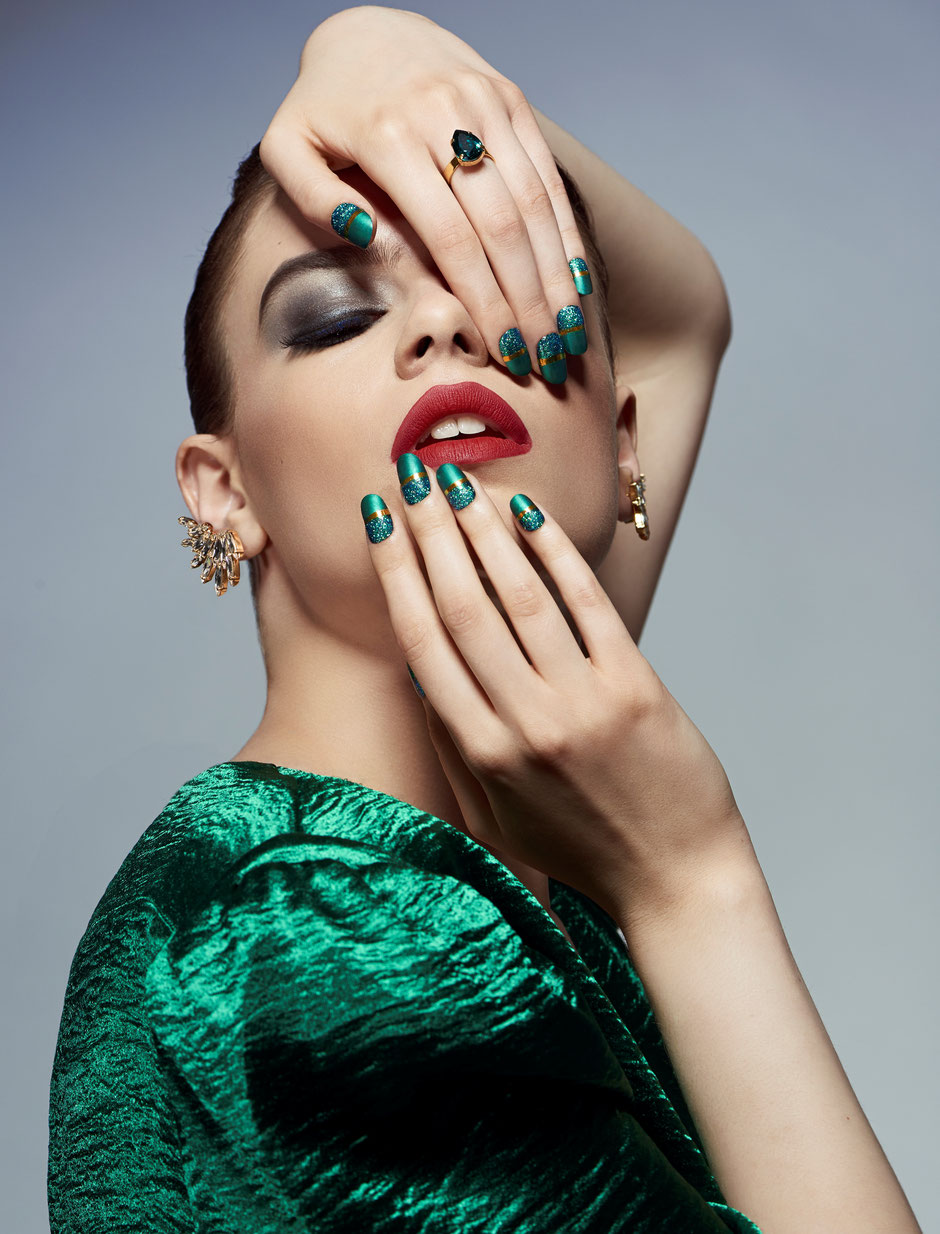 Celebrating the summer holidays with eye catching shimmery nail trends. Éclat Nails - best known as the brand creating vibrant, non-damaging press-on nail extensions, the recent set of shimmers and holographic glitters add a bold, stylish element to creating perfect festive summer nails.
The new products are divided between two ranges - The shimmer range consists of three shades of iridescent shimmer that change shades on various base colors. With shades like blue, green and bronze, the concentrated texture ensures spot on, eye catching shine. The second range includes two shades of holographic powder that is highly pigmented in beautiful shades of Lavender and gold; each boasting a dazzling holographic finish.
Sparkling nails for the summer means livening up any look! Although shimmer and holographic nails that are pretty bold, might not be for everyone, the diverse colors in the new Éclat Nails products bring all the fun! The shimmer powders change color depending on the base coat! Be it light nude or bold corals, the options of creating exciting summer nails are endless.
Founded in 2017, by former model Dima Klaus, Éclat Nails ensures professional looking manicures and unmatched comfort within minutes! The trendy nail extension brand aims to provide ultimate answer to achieving glossy, hassle free fingernails anywhere and at any time. The nails made a mark with ladies because of their unique no-glue policy, which ensures health of natural nails.
Carefully created in Germany, the new shimmers are produced with the highest quality, with finer particles that ensure longevity. The products are also body make-up friendly and can be used for body art and make up too.
Shimmer Range includes:
Shimmer – Bronze Green creates a shimmery gorgeous green on one and a stunning gold shift shade on other. Swap base coats to get iconic, shimmering looks.
Shimmer – Blue's reflective, cooling aura with an always glistening look. Swap bases for various tones.
Shimmer – Green's elegant shade and duo chrome effect that create sparkling, sophisticated tones with various bases.
Holographic powder range includes:
Holo Gold is a blindingly holographic gold, a stunning shade of regal gold like no other, with ultra-reflective shade that takes beauty to a next level.
Holo Lavendar creates a crisp, dainty yet eye-catching tones, with radiantly shinning elements, perfect to jazz the elegantly pretty looking nails.
---
---