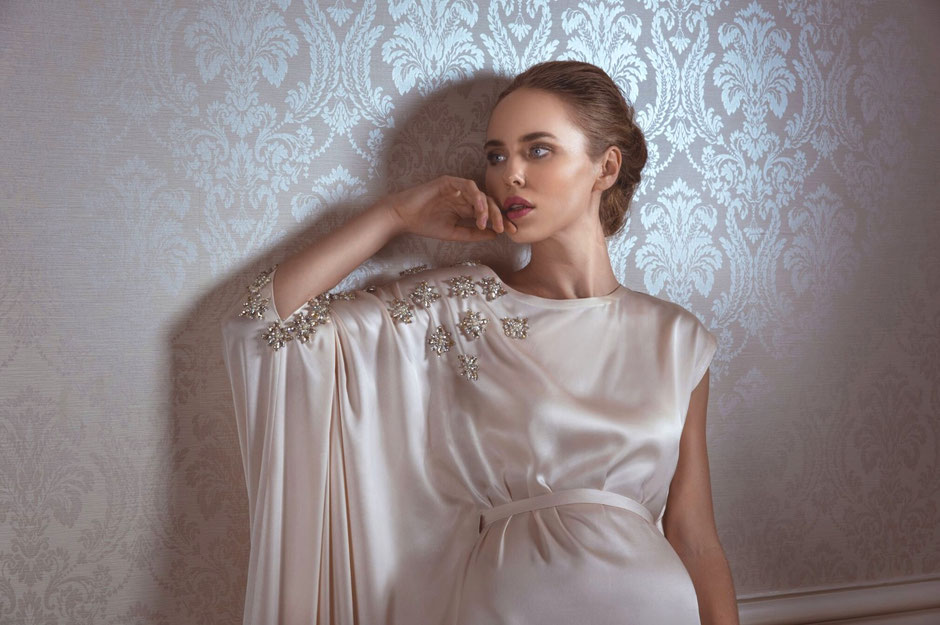 Luxury Couture brand, Cabochon, has released their latest Ramadan Collection 'Luxury Kaftans' just in time for the holy month. Founded by an Emirati designer Fidda AlMarzouqi, the brand is known for creating rich collections and pieces that tell unique stories. The Ramadan Collection uses the signature luxurious vibe of the brand to create only the most stunning kaftans that exude glamour and reflect the female beauty.
With every kaftan in the collection evoking an elegant, yet playful aura, the designer Fidda talks about her inspiration. "This Ramadan, we wanted to highlight the beauty of women! The Ramadan Collection kaftans vary from classical pieces created in two or three colors, to more casual ones which are recognizable by their youthful simplicity. Rich and varied embroidery, the signature of Cabochon creations, accompanies every piece from the 'Luxury Kaftans' Collection."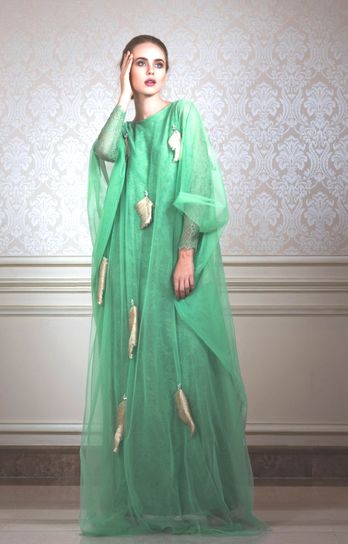 During the month of Ramadan, Cabochon attire will bring the simplicity, elegance, and delicateness that is to be admired both at casual gatherings and more contemporary occasions. The twenty-eight-piece collection includes intricate creations that range from cheerful modern trends to classic chic regality. Taking forward the Cabochon legacy of creating looks that unmistakably draw splendor, the Cabochon Luxury Kaftans create a harmony between the modern and the traditional. Synonymous to class and style, Cabochon speaks of substance and quality, projecting polished elegance that is fashion-forward while remaining true to its simplistic and timeless nature.
Using only the highest quality fabrics and exceptional embroidery embellishments and precious stones sourced from around the world, Cabochon kaftans are created using a mix of silk crepes, chiffons, and tulles. The color palette ranges from eye-catching corals to vintage pinks and peaceful whites. By combining the modern element with traditional vibe, the collection speaks highly of the brand's love for innovation and distinguished design strategy. Season friendly with a hint of magnificence, the pieces are ready for a blissful Iftar evening or the big Eid meal!
Cabochon creates stunning pieces such as made to measure, customized dresses, gowns, skirts, tops, and accessories. 
Ramadan Collection "Luxury Kaftans"
---
---
---