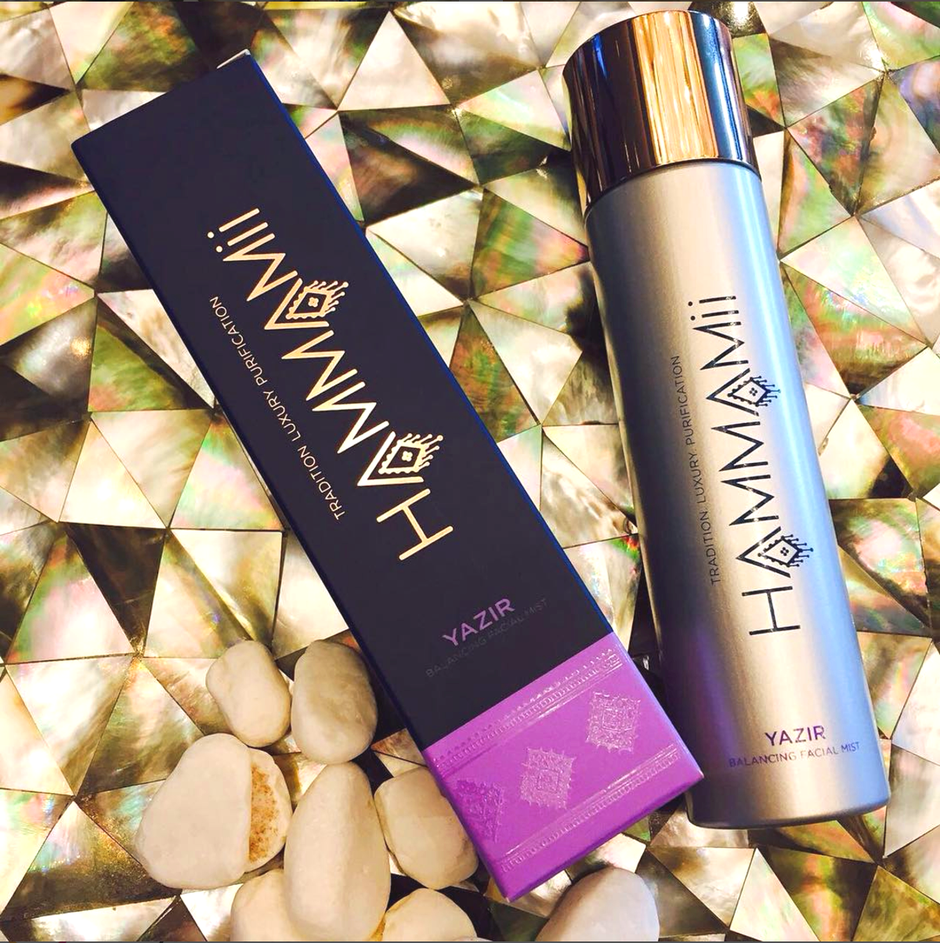 BEYOUboutique, the very trending concept store founded by Her Highness Shaikha Maytha, once again brings a unique product that takes forward the belief of the boutique, establishing a name for quality, creativity and authenticity in homegrown brands. Hammamii is an authentic spa range is freshly made in the UAE using only all natural and quality ingredients found locally within the region.
Originally from Canada, the brand was founded and created by Shawna Morneau who holds qualifications in Medical Aesthetics and Cosmetic Chemistry. Combining this with her passion for raw ingredients and her love for the hammam, Shawna lived amongst the Berber people in the Atlas Mountains of Morocco and immersed herself in the beautiful historic tribal traditions of the Emirates. After 6 years of research, Hammamii was developed and produced in Dubai using an abundance of fresh regional ingredients, forgotten desert herbs and several secret local family remedies.
With all-natural ingredients such as camel's milk from the Dubai desert, hydrated lemons from Fujairah, dates from Ras Al Khaimah, solar salts drawn from the Arabian Sea and traditional spices like sumac and za'atar. Hammamii has a full professional and retail range that sets the bar high for luxury beauty products based and produced in the UAE.
With a range divided into five collections, Hammamii's professional and retail spa range include products to suit every skin type. Products include the Noir Hammam Soap, Enriching Camel's Milk Bath, Atāy Mint Tea Body Wash, Khôl Cleansing Facial Balm, Cacti Facial Elixir, Face & Body Masks, Nourishing Body Oils and more. Hammamii provides a uniquely authentic spa experience of modern luxury whilst still embracing the ancient traditions of the hammam. 
BEYOUboutique is located on the ground floor of Dar Al Wasl Mall on Al Wasl Road, Dubai. You can purchase online at www.beyoudubai.com 
13. Ahlan Wa Sahlan - Wilkommen
Dubai ist immer eine Reise wert. Die unverwechselbare Millionenmetropole beschert jedem unbeschwerte Tage und interessante Erlebnisse, der die einfachen Grundregeln beachtet. Wer die Kultur wahrlich kennenlernen will, ist bei den freundlichen Einwohnern von Dubai herzlich willkommen und kommt auf seine Kosten.
---