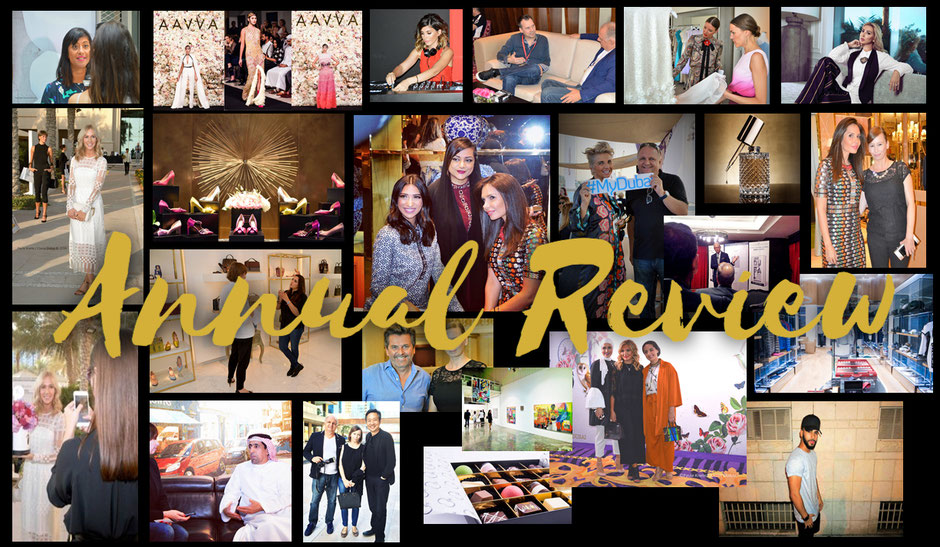 A thrilling year of Classy Dubai, packed with impressive events, is drawing to a close. We met so many fascinating people again. Like tens of thousands of others, they shape the city with their initiatives, ideas and personality. Many of them have become friendships, which makes us very grateful. Much exciting is now also for 2018 already at the start. We cannot await to share this with you. Isn't it spectacular how Dubai is constantly changing?! Literally every day new restaurants, shops and hotels open. VIPs, creatives and celebrities settle here. Dubai is always on the move and always good for a surprise. If it has style and is part of the Dubai lifestyle, it is our theme. All this and more awaits you in 2018 at Classy Dubai. But first of all our annual review with the highlights from 2017. 
(DEUTSCH) Ein an beeindruckenden Ereignissen vollgeladenes, packendes Jahr von Classy Dubai neigt sich dem Ende zu. Wir haben wieder so viele faszinierende Menschen getroffen. Sie prägen wie Zehntausende andere mit ihren Initiativen, Ideen und Ihrer Persönlichkeit die Stadt. Aus vielen Begegnungen sind Freundschaften geworden, was uns sehr dankbar sein läßt. Viel Aufregendes ist nun auch für 2018 schon am Start. Wir können es kaum erwarten, dies mit Euch zu teilen. Ist es nicht spektakulär wie sich Dubai stetig verändert?! Buchstäblich täglich öffnen neue Restaurants, Shops und Hotels. VIP, Kreative und Promis lassen sich hier nieder. Dubai ist immer in Bewegung und immer für eine Überraschung gut. Wenn es Stil hat und zum Dubai Lifestyle zählt, ist es unser Thema. All dies und noch mehr erwartet Euch in 2018 auf Classy Dubai.  Doch hier erst einmal unser Jahresrückblick mit den Highlights aus 2017
---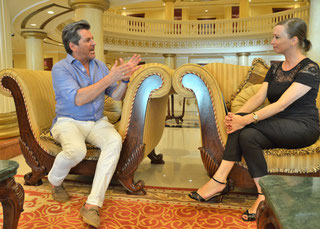 THOMAS ANDERS - THE GENTLEMAN OF MUSIC
The venue: The Music Hall at Zabeel Saray. The audience: Predominantly female, in evening dress, average age 30. On the stage in a dark suit "The Gentleman of Music" Thomas Anders. Some of the German lay people probably still associate the singer and producer (I like "entertainer") with Modern Talking.  READ MORE
---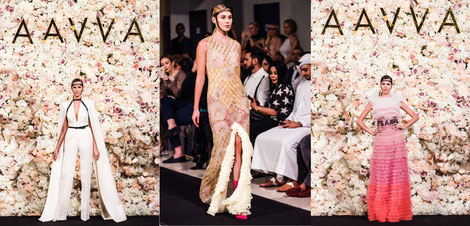 AAVVAA's FIRST EVER FASHION SHOW IN UAE
AAVVA, the brand known to blend cultural insights into UAE's rich environment, has revealed their latest SS18 Collection with an exciting Fashion show celebrated at their headquarters in Dubai Design District.  READ MORE
---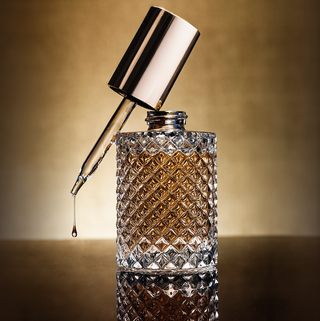 BEAUTIFUL HAIR WITH SHOW BEAUTY
Founded by Creative Director Tamara Ecclestone, SHOW Beauty's range of hair styling and finishing products embody sophistication and timeless elegance. Their unrivaled hair formulations target three major hair concerns, Volume, Repair and Moisture. Distinct with an exquisite fragrance developed by renowned French fragrance house Givaudan, SHOW Beautymakes for the perfect gift for a loved one this festive season.  READ MORE
---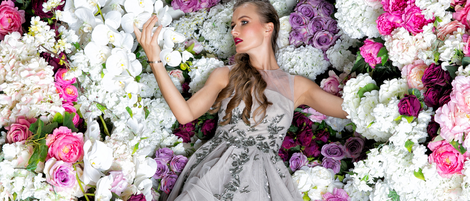 MAISON DES FLEURS BLOOMING PINK TO SHOW SUPPOR FOR BREAST CANCER
Maison Des Fleurs, luxury floral house known for their unique arrangements, has revealed a heart-warming selection of the most delicate beautiful boxes with flowers in all shades of pink.  READ MORE
---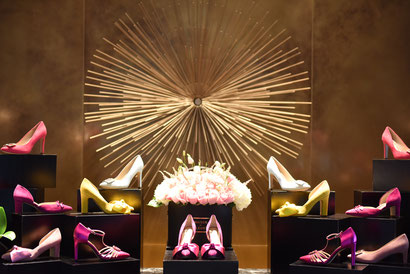 LAUNCH OF LUXURY SPANISCH SHOE LABEL SILVIA LAGO
Silvia Lago, Barcelona-based shoe designer launches her new collection, DIVAS, inspired by the legendary actresses of Hollywood.  The launch event held yesterday at the FIVE Palm Jumeirah, saw the new collection comprises of 40 pieces that includes different styles ranging from every day wear to fancier evening wear. With the refined luxury of the venue and the grandeur of the collection, the set up was truly phenomenal. 
---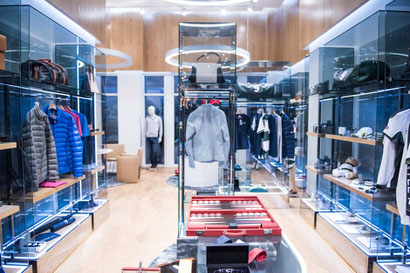 1ST STANDALONE BENTLEY BOUTIQUE IN THE WORLD OPENS IN ST. REGIS DUBAI, AL HABTOOR POLO RESORT AND CLUB 
The Al Habtoor Group is proud to bring together two world-class brands under one roof, Bentley, and St. Regis Dubai Polo the world's first ever equestrian resort located at the Al Habtoor Polo Resort and Club.  READ MORE
---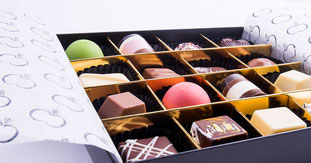 RAS AL KHAIMAH'S VERY OWN ARTISANAL CHOCOLATIER 
Swiss chocolates with a touch of Middle East flavours
As we step inside into the manufactory, a sweet, mouth-watering aroma of chocolate wafts over us. We arrived the chocolate heaven in the desert of Ras Al Khaimah. 1001 Delights,  Istanbul Nights, Tomato Basil, Rasberry Chilli… those and many more of the exotically named pralines and the unforgettable taste brought us to "Von Gysenstein".   READ MORE
---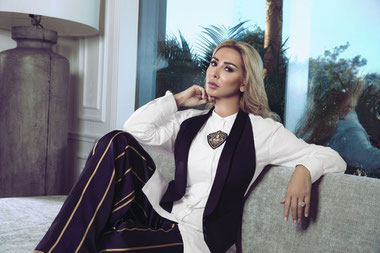 THE NEW DETOX RANGE BY JOELLE PARIS-FOR HAIR THAT IS FRESH AND HEALTHY
Joelle Paris brings a unique new hair care range comprising of a detox shampoo and mask. Known best for exfoliating the scalp, the products ensure fresh and clean hair during the hot months. This is based on the soothing properties of the kindest of ingredients, including eucalyptus plant and silk proteins. Together, these combine to target dry hair, helping restore softness, shine and volume.  READ MORE
---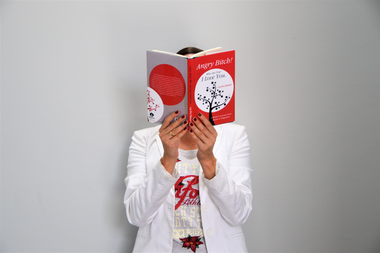 ANGRY B*TCH
We human beings prefer to feel good, have success and be happy all the time. But nowadays, when so much is expected of us we feel also negativity and struggles in our lives. Angry Bitch - this provocative title of a book written by Lulu Brix Mahaini – a life coach based in Dubai offers a very practical method in order to help woman to be the best version of themselves.  READ MORE
---