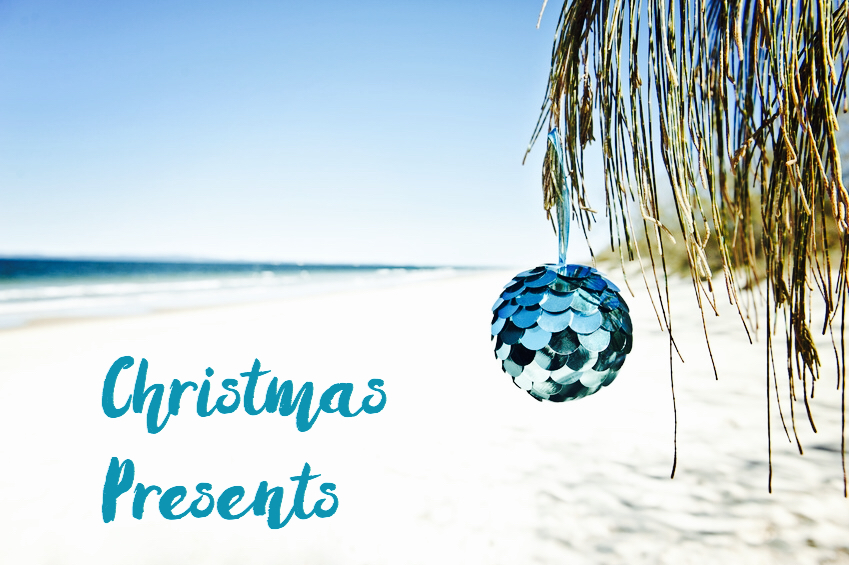 You just hesitated a few months to shop some gifts and - bada bing - its Christmas. Every year the
same procedure. Therefore, we kept our gifts tips for the moment where they are vital to survival.
That's now. These are our personally tested recommendations as lifestyle experts.
---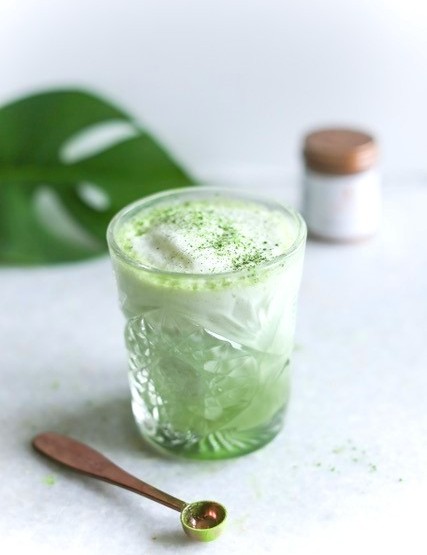 We asked the marketing expert Bogo Krok (MEO Business Center) for his gift idea. "Enjoy Your Me Time in Style With Matcha Moments. Surprise your dear and near ones in style with a Matcha Moments Starter Set. Matcha Moments is a fancy brand for today's new generation of tea and coffee lovers as well as superfood admirers. Enjoy an authentic, 100 % organic, premium Matcha tea, providing you with a calm and focused mind. Matcha Moments is an extended energy booster, a thermogenic calorie burner, an efficient detoxifier and increases your immune system 137 times more than regular green tea. Get your presents sorted and profit from the latest Xmas promotion: Buy a Matcha Moments Starter Set and get a FREE 50g Refill bag! Shop now: https://www.matchamoments.com/collections/gift-sets
---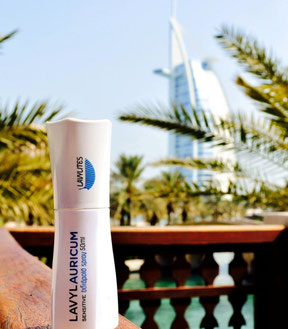 Auricum Sensitive– Genius in a bottle. An inimitable cosmetic body spray with incredible "side effects". Classy Dubai explored the "miracle" last year in Germany. Meanwhile you find it in the golf bags, gyms and of course in the handbags of the rich and famous in Middle East. They like the refreshing effect of this organic cosmetics direct on the cells and they swear by the relaxing and encouraging impact on power, temper and skin. Even people suffering from skin conditions are already keen on the gentle nurturing product family. Available online and direct in UAE from January. Contact Classy Dubai for reliable sources of supply.
---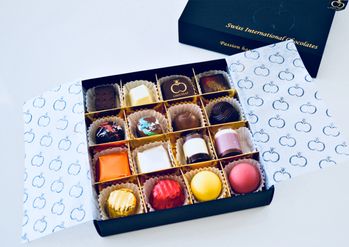 IS CHOCOLATE REALLY SO HEALTHY? Chocolate is very healthy to start with by making you feel good, increase the flow of blood, soften the arteries, decrease heart-attacks…. Chocolate is loaded with anti-oxidants; the higher the % of cocoa, the healthier it is. Von Gysenstein Swiss Chocolatiers since 1977, based in Ras Al Khaimah, have invented some sublime and healthy chocolates for YOU especially… They created a new trend of low calories chocolates, also VEGAN, with much attention to details. Those elegant and light chocolates have carefully been chosen to suit the taste of the Middle East with Chai, Caramel, Hazelnut, Coffee…. They make the most attractive and tasty gift one can imagine! Available at Milk and Honey (Meadows & the Palm), CANDILICIOUS (Dubai Mall) and Von Gysenstein shops in RAK. Von Gysenstein Swiss Chocolatiers since 1977, Ras Al Khaimah, UAE www.chocolat.ae / chocolat@chocolat.ae / +97172444984 
---
---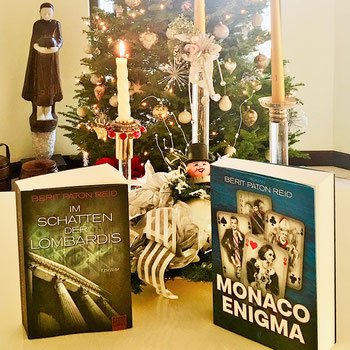 Monaco Enigma – compelling Christmas conundrum by Berit Paton Reid about the world of the rich and famous in Monaco. Available only in German. Therefore, the perfect gift for your German (speaking) friends. 
Monaco Enigma – packendes Weihnachtsrätsel von Berit Paton Reid. Elaine Volante, die wohlhabendste Frau Monacos, plant das Geschäft ihres Lebens. Plötzlich trifft sie ein Schicksalsschlag nach dem anderen. Einen Mordanschlag überlebt sie knapp. Im Fürstentum wird erbittert um Macht und Milliarden gepokert. Die Spannungen zwischen Vatikan, Volante-Clan und höchsten Kreisen des Fürstentums wachsen. Hat auch die Mafia die Finger im Spiel? Kann Elaine ihre Liebe schützen und das Familien-Imperium erhalten? Hinter den pittoresken Kulissen der Reichen und Adligen geht es schließlich um knallhartes Business…  Die deutsche Autorin Berit Paton Reid lebt in Dubai und wurde durch ihr "Im Schatten der Lombardis" bekannt, mit dem sie für den deutschen Glauser-Krimi-Preis nominiert wurde. Sie gilt als Spezialistin für die Welt der Reichen und Mächtigen; und verwebt in diesem spannenden Roman elegant große Liebe, Familiengeschichte und Wirtschaftskrimi. Fesselnd, stilvoll und wie der Titel verspricht – geheimnisvoll. Das Buch legt man allenfalls aus der Hand, wenn die Weihnachtsgans aufgetragen wird. Eventuell. Überall wo es Bücher gibt. Download: 9.99 Euro, Taschenbuch: 19,80 Euro
---
---