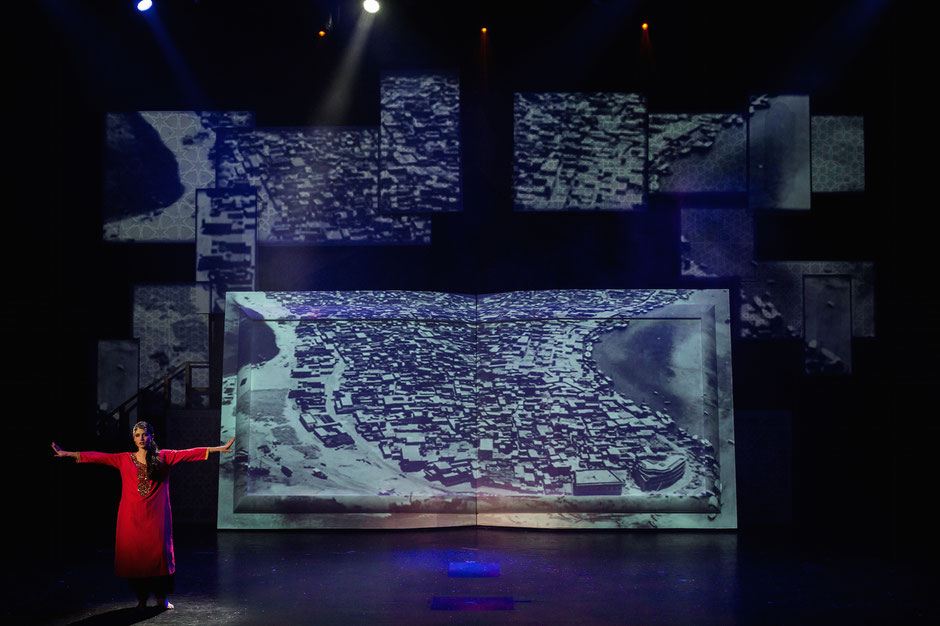 Amazing Dubai, the first-ever musical in English about Dubai, is set to premiere at the Madinat Theatre, Souk Madinat Jumeirah on Wednesday, 4th October. Featuring multi-national UAE based talent, Amazing Dubai is a spectacular telling of the Emirate's journey from a small fishing community in the 1800s  to one of the most modern metropolises in the world. Targeting tourists and residents alike, this hour-long musical with an upbeat script and sophisticated production promises to be Dubai's new attraction. Amazing Dubai – The Musical will be Madinat Theatre's resident show, performed twice a day, year-round. 
Brian Wilkie, entrepreneur and Executive Producer of Amazing Dubai, first conceived the idea over a decade ago. A resident of Dubai for almost 40 years and a passionate theatre enthusiast, Brian wanted to create a show that challenges the stereotype of Dubai as being only shopping malls and beaches. Teaming up with Australian playwright, director and producer Alex Broun and award-winning writer-director Sanjeev Dixit, the show started to take shape in April this year. Work on the production started to gather steam with Madinat Theatre coming on board in June as the long-term venue partner.
Talking about the show, Brian said, "Amazing Dubai will give audiences an entertaining and affordable show comparable to the highest international standards. They will learn that Dubai is much more than just beaches, shopping and an airport, and enable them to leave with a deeper knowledge and understanding of the vision, history, culture, and heritage of this modern cosmopolitan miracle."
Following the auditions in June and exhaustive rounds of callbacks, Director Sanjeev Dixit selected the final cast, nine talented professional singer-actors who bring the musical to life. In parallel, he worked on composing the music and lyrics, and collaborated with local musicians Cmith Sarkar and Ryden Aranjo for the arrangement. Intense rehearsals with the cast and crew began in August. From start to finish Amazing Dubai has been put together in a record time of 3 months – an amazing feat in itself, but as the opening song says 'Anything's possible in Dubai!' 
Recalling the journey so far, Sanjeev said, "How do you tell the fascinating story of this city in an hour? That was our challenge. It was essential that the script and songs weave together the tapestry of the city's journey. Bringing in musical elements that both reflect Arab culture as well as world influences in music over time helped bring chronological context. Looking back it seems difficult to comprehend how far we've come in a space of a few months. But here we are, and ready to take audiences on an imaginative, informative, and illuminating journey of Dubai's history"
Leading international theatre designer Ben Rogers has implemented the sophisticated lighting, video, set and sound elements of the show, syncing it to perfection with the live performance elements of the musical. The construction of the modular set, choreography, costume design and looks for the actors were also implemented locally making 'Amazing Dubai' a 100% Made-in-Dubai venture.
The story of the musical unfolds through the life and times of an imaginary Dubai family, their progress seen to parallel that of the city they call home. Emirati actor and standup comedian Omar Ismail plays Hamad, one of two brothers who arrive in Dubai in the late 1800s.  The cast features Indian actor Ian Halstead as well as American actor Emily Nivia, whose timeless character weaves the narrative around the musical. At its heart, Amazing Dubai is about the resilience and strength of the Emiratis and the incredible vision of their leaders to triumph against great odds. 
Amazing Dubai – The Musical premieres on Wednesday, 4th October at Madinat Theatre, Souk Madinat Jumeirah. The show will be performed Saturday-Thursday (no shows on Friday), with two performances each day at 12.00 noon and 2.30pm, and special introductory pricing exclusively for the month of October.
Regular – Adults: AED 100 | Children and UAE Residents (with valid Emirates Id): AED 75
Special offer for Family tickets  (2 children, 2 adults) – AED 250
Book online: www.madinattheatre.com 
Box Office Contact: +971 4 366 6546 or email: MadinatTheatre@jumeirah.com 
---