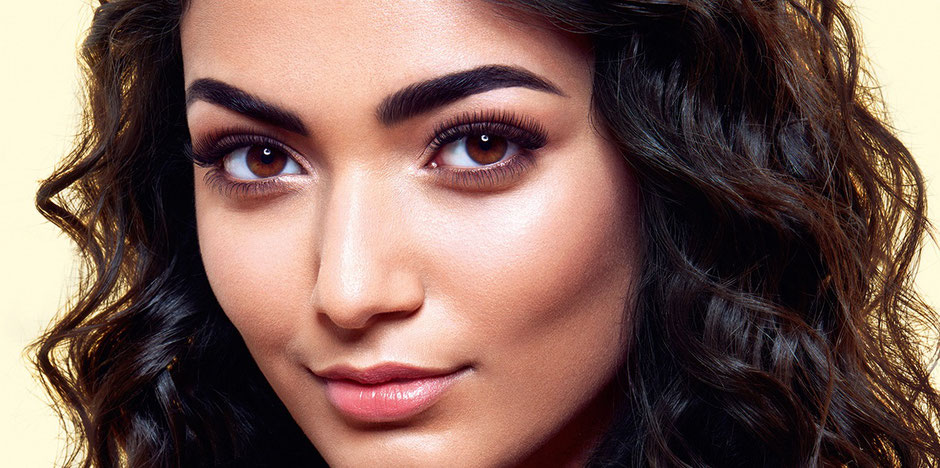 Achieve 'Speed, Volume & Style' in under 45 minutes by Nouveau Lashes & Beauty - Nouveau Lashes & Beauty add another string to their bow with the revolutionary new lash extension treatment - SVS. In the ever-growing and evolving world of beauty, SVS is a hidden gem. The acronym stands for speed, volume and style, and the process has been exclusively created by Nouveau Lashes & Beauty to combine the best aspects of their other treatments; "Extend" and "Express". 
Previously, volume lashes were restricted to the time-rich, however SVS now makes volume lashes accessible to anyone. Designed to give a full, voluminous but natural lash effect, SVS technicians are able to create a look tailored to suit you in as little as 45 minutes. Usually, similar results using traditional products and techniques can take up to 3 hours. 
SVS technicians are able to apply up to several lashes onto a single lash, meaning you can choose from a natural look that takes approximately 45 minutes, or a fuller, more glamourous look that can take 1 hour onwards. 
SVS is ideal for everyday wear, to give naturally short, sparse or fine lashes a boost and are ideal for holidaying without the hassle of mascara. Each individual lash extension has been specially developed to combine softness, durability and strength. The fullness of your lashes is completely your choice and whether you are looking for light and fluffy or thick and volumised, SVS caters to all lash requirements.
Once the initial 48 hours are over following your treatment, you are able to swim, spin, sweat and shower with ease! It is best to avoid having your face directly under the shower head and it is advisable to stay away from saunas and steam rooms for a couple of days to allow the adhesive to set completely. Maintaining your SVS lashes couldn't be easier too! All you need to do is brush them regularly to ensure your lashes remain fluffy and full of volume.
SVS has been designed with healthy lashes in mind. During the initial consultation, the expertly trained Nouveau Lashes technicians will take into account the condition, length and quantity of your lashes. By doing this, they know exactly how many to apply to avoid any damage. To maintain your perfect SVS look, infill treatments can be conducted after 3-4 weeks, rather than the usual 2-3 weeks for classic lash extension treatments. If you do not wish to return for infills and are content to gradually return to your natural look, you can return after 6-8 weeks for a repeat treatment if desired.
Lash health can be further maximised with Nouveau Lashes vegan friendly Lash and Brow Conditioning Serum (AED 250). This serum contains a complex blend of multi-vitamins and conditioning actives and is the ultimate conditioner for both lashes and brows. A daily use product, the serum is packed full of nourishing goodness and provides the lashes with all they need to stay conditioned and offers long tem benefits to help give a fuller appearance. Powerful anti-oxidants help to protect lashes and brows from everyday environmental pollutants and used underneath mascara, the serum also acts as a primer. It is the perfect aftercare for SVS lashes and is gentle on even the most sensitive of eyes.
SVS lashes take into consideration your eye shape, desired style and fullness and give you the lashes that you love every single time. They are super feminine and textured a la Kylie and Kim and the look lasts much longer than traditional volume lashes.
SVS treatments are available at Kozma & Kozma, Locks by LouLou and La Loge The Address Hotels in Emiates Hills and Downtown Dubai with prices starting at AED 500. 
---