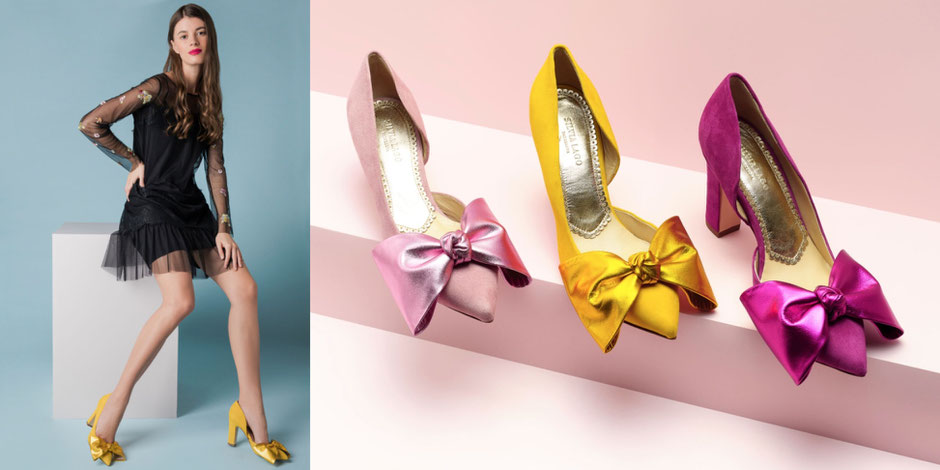 Silvia Lago, Barcelona-based shoe designer launches her new collection, DIVAS, inspired by the legendary actresses of Hollywood.  The launch event held yesterday at the FIVE Palm Jumeirah, saw the new collection comprises of 40 pieces that includes different styles ranging from every day wear to fancier evening wear. With the refined luxury of the venue and the grandeur of the collection, the set up was truly phenomenal. 
Up until now, Silvia Lago was only focused on design that brought comfort with heels and gave women confident with ease. This time, the prestigious designer has brought in a trendier look and feel with the effortless sophistication of Grace Kelly paired with the chic femininity of Audrey Hepburn - some of the "DIVAS" said to have inspired the collection. 
Well known in Europe for inventing LagosFit®, the passionate designer Silvia Lago has championed a high heel technology that forces the foot to walk as anatomically correct as possible while providing unparalleled comfort in heels. The unique LagosFit®, Technology is a comprehensive system that is architected to reduce the impact of stress of the foot with every step you walk.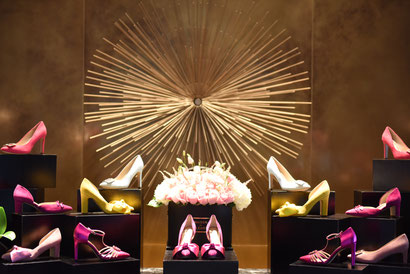 At a glance, it is tempting to only pay attention to the bio mechanical technique meeting fashion. The way craftsmanship is blended with expert shoe design, creating a very luxurious and comforting pair of heels. The unique LagosFit® technique results in substantially refining the load distribution, reducing impact shock and minimizing friction. The core of the brand combines concept of both form and function ensuring wearability and style to the feet of the Lago women.
With this range, the idea of elevating any look, at any time is reinforced. The shoes are designed with Italian luxe suede, glittering fabrics, delicate laces and sophisticated Swarovski crystal work. All of the material is sourced from the best suppliers across Europe, that also provide material to some of the top shoe brands in the world. The renowed leather from Italian tanneries handled by the most authentic Spanish artisans and carefully crafted by experienced cobblers makes the collection nothing short of  spelendour.
The DIVAS collection also features a very fun, bright and summery color palette with fuchsia pink, empire yellow, turquoise blue and deep greens seen to rule most of the range. In line with the Lago women – the "old age Hollywood" inspired collection is for the smart, bold and beautiful woman of today; strong, independent women on the rise whether it be at busy morning meetings or early morning mom duties.  The fun, eye striking color selection being the fun part, the shoes are made with utmost care, carefully mixing the bio mechanical technique and comfort with the chic, luxury vibe of a pair of nice heels.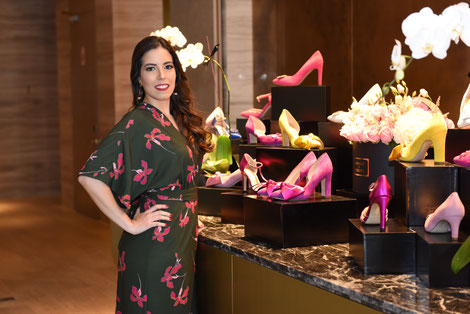 The Designer, Silvia Lago expressed her excitement launching the brand in the Middle East. "Dubai is such a fun city and I am really excited about our launch in Dubai and the GCC countries. I am absolutely amazed by the beauty and cultural background of these countries and my travels there are a constant inspiration for my collections."
---