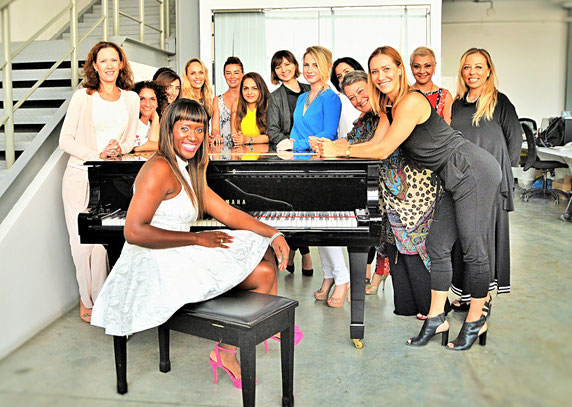 Fear is part of the human experience. We all have fear. The question is, how do we make sure our fears don't hold us back from achieving success? As we're the captain of our ship we can control what we do with our life and who we spend time with. Cordelia of Pearlescence took action and invited for the LustreAspire party to let women share their experience how to face fear and get rid of them. 
It was inspiring to listen to the storytellers and learning from personal stories. Essential to transforming the fears is to focus on dreams, focus on the positive, focus on what can influence you, focus on the future and focus on gratitude. A positive mindset achieves goals faster with less effort.  
Learn more about these inspirational women: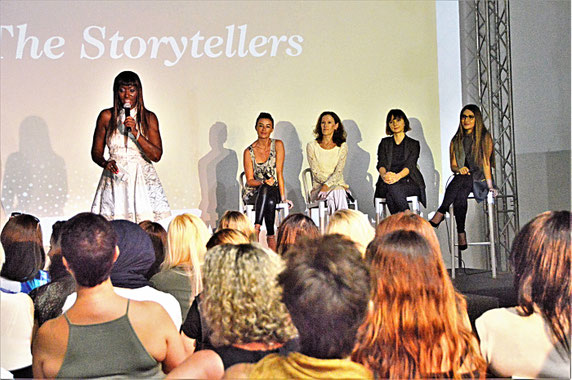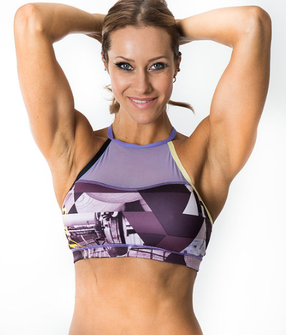 Adrianna Mcdonald, Personal Trainer, Fit-Angels
With over 12 years of personal training experience, competing as a body builder and being on a restrictive diet for 4 consecutive years Adrianna understands what its like to have a fear of food whilst at the same time trying to maintain a healthy lifestyle.
Why have you decided to speak at the Pearlescence LustreParty? 
This opportunity was given to me by Cordelia and It's always a pleasure and an honour for me to be able to share my experience and expertise.

What would you like the women to take away from what you shared tonight? 
I hope I  have inspired and motivated all or some of the ladies to not give up on their bodies because of the age, childbearing or other setbacks.
Our bodies will be changing as time goes but we are responsible of taking good care of it as this is the only body we will have in this life. 

Your Tip to the women who have to overcome their inner laziness to start with sportive activities? 
I believe that in the order for someone to begin anything it has to become one of their top priorities. Once this is in place then they can commit and create a habit. This is crucial in becoming healthy active individual. 

How did you enjoy Oprah's oops I mean Cordelia's interviewing style?
It's a breath of fresh air. Strait to the point and relevant. I like her craziness and sense of humour. 
---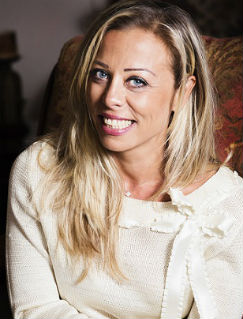 Linda Chaccour, Founder, Emerge Coaching
Linda is a life strategist and a happiness coach. Her mission in life is to support people who want to lead happier and more meaningful lives
Why have you decided to speak at the Pearlescence LustreParty? 
I have known Cordelia for quite sometimes now and I am aware of what she is wanting to achieve which I find very inspiring and insightful. The theme of overcoming fears is a subject I am passionate about and I consider myself knowledgeable in. Having experienced fears at many levels since a young age, I believe that fear is a creation of our thoughts that can be managed by adopting a positive approach and emotional regulation.  I wanted to receive the opportunity to share my knowledge and experience with other women and share effective ways to overcoming fears and uncertainty in life. I do have that belief that life works for you and not against you and through the pearlessence event I was able to voice it, so I am grateful for that.

What would you like the women to take away from what you shared tonight? 
- Get aware: in order to overcome any fear you need to know exactly what you are afraid of and what are really the thoughts that are holding you back. Observe your inner being and know that you are not your fears, you are the consciousness that is experiencing the fear.
- Get clear why anything you want is a must for you, move from the desire situation to a must situation.  It has to be something that you feel hungry for or you won't be inspired.
- Create different rituals that you incorporate daily to put yourself in a peak state because when you are in a peak state, you are physically stronger, have more energy and are more focused.
- Believe that you have a real potential to create the results you need, if you don't believe that about yourself then you will not be driven enough. Little belief equals little action which leads to little result. Tap on your potential to be able to take massive actions, feel stronger and get the momentum you need. Journaling, gratitude and talking about it with someone who experienced the same fears you have and how he or she overcome it really helps.
- It is not necessarily to get rid of your fears so don't resist it or else it will become bigger. Understand failure and give it another empowering meaning, change the story in your mind and don't abide by what is imposed on you.
Is there a fast path to ultimate Happiness?  
Yes, sources of uncondional love and getting in touch with your true essence
Happiness is always available to YOU, it is your true nature, an inner feeling of fulfillment and an unbeatable sense of joy that doesn't need any reason to exist. Once you make an active commitment to cultivating Joy in your life, you will live happily regardless of your external circumstances. Extensive research in the fields of neuroscience and positive psychology conducted in the last decades reveal that there are skills that you can learn to cultivate more happiness in your life. Practices as gratitude, optimism, the ability to give and receive love are highly predictive of happy people. Research shows that forgiveness, the pursuit of meaningful goals, meditation, and cultivating positive relationships with others also lead to greater happiness.
How did you enjoy Oprah's - oops I mean Cordelia's - interviewing style? 
Loved cordelia interviewing style, her approach makes you feel very connected and comfortable. Her questions are uniquely tailored for the panel and touch on personal aspects which makes you more connected to the audience and vice versa. She has a dynamic way to lead the discussion, mastering the time, while using humor and emotions. Enjoyed every bit of it 
---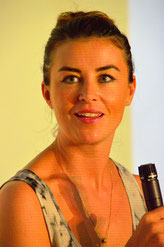 Helen McGuire, Co-Founder & Director, Hopscotch
A former BBC music presenter & a DJ spinning records by night! Helen is now a mompreneur & the Founder of Hopscotch a recruitment firm that specialises in providing professional women with career opportunities & skills enhancement programs.
---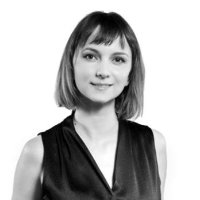 Daria Solovieva, Founder, CEO, Ella Media
One of Daria's favorite quotes is "Courage is knowing what not to fear."  Her mission is to empower women through relevant, timely information. Daria is always on the lookout for challenging ways to express herself. 
---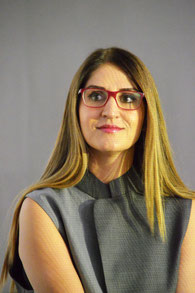 Maria Iqbal, Artist & Designer
Maria see's the world as her canvas and loves to tell stories through her art. She paints and transforms everything from furniture to handbags, walls and clothes. Maria's mission is to inspire women to follow their hearts and unique talents. 
---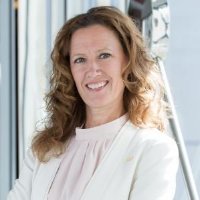 Maria Tullberg, General Manager, Radisson Blu Deira Creek
Being a woman in the hospitality industry is no easy task. But then again, Maria Tullberg thrives on challenges & having 23 years of experience & a passion for people put her outside of her comfort zone on many occasions. Marie's mission in life is to be a role model for women. Helping them to develop & achieve their life goals by sharing her story and experience.
---
Next Pearlescence Event
Join the #sowsowreap movement and get inspired, connected and energised! Our next party #LustreLife happens on 12th May at the Jebel Ali Golf Resort & Spa, Beach Club. Join us http://bit.ly/2p0kPiI

---
Interview: MarlaMaria
Interview Fotos:  Paule Knete
Classy Dubai berichtet redaktionell und unabhängig. Als People Magazin stellen wir Menschen vor die uns bedeutsam für die Stadt und ihre Bewohner erscheinen. Classy Dubai erhält keinerlei Bezahlung. Wir freuen uns, wenn Sie uns schreiben an marlamaria@classy-dubai.com oder uns anrufen. Von 6 bis 13 Uhr deutscher Zeit sind wir auch tel. erreichbar unter  
+971 52 6878 839. Wir sind werbefrei, Sie helfen uns einfach indem Sie uns auf den Buttons unten liken und weiterempfehlen.
Folgen Sie "Classy Dubai" und Paule Knete auf
Instagram @classydubai_
Pinterest @classydubai
Facebook www.facebook.com/classydubaiblog
Youtube Classy Dubai
Instagram Paule Knete
Website Paule Knete
Facebook Paule Knete
---