People&Event (German & English)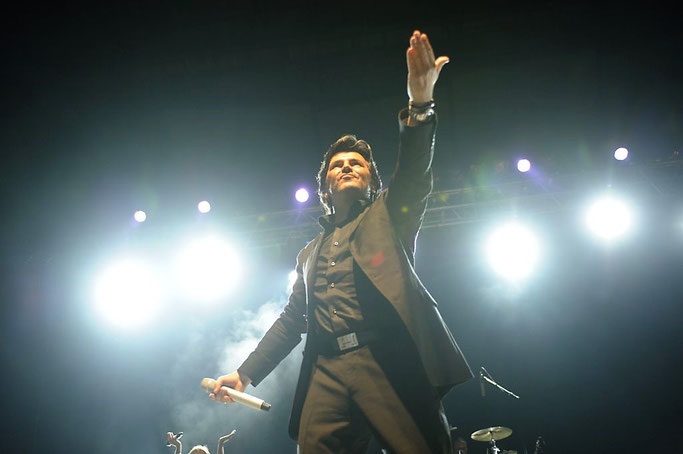 Dubai's music event at the long weekend. Singer, composer and producer, Thomas Anders is in town and performes a concert in the Music Hall at Zabeel Saray on Saturday 22nd of April. Classy Dubai will report about the gala concert of the voice of Modern Talking. We spoke to Thomas in advance.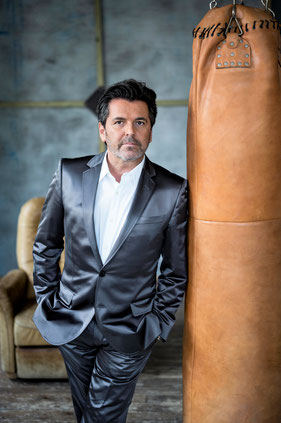 Are you in Dubai for the first time?
Oh yes, it's my first concert in Dubai and I'm really looking forward to it. In Dubai I actually know the airport only. So I am really for the first time in the city.
Everybody knows your distinguished career presenting a wide range of songs. What will we hear besides the world hits?
My program consists, of course, of my great hits, other very well known Modern Talking songs and also titles from my solo repertoire.
What do you expect from your Dubai trip?
Interesting and exciting encounters and nice weather. (He smiles) Because the Easter Holidays in Germany were totally immersed under snow. 
Will you have time for sightseeing in Dubai?
Not much. I am already flying back to Germany early in the morning. I have a full calendar of appointments from Monday.
We wish you all the best for the concert in front of the international community of Dubai.
---
Thomas Anders Live in Dubai
Das Musik-Event am langen Wochenende. Sänger, Komponist und Produzent, Thomas Anders ist in der Stadt und gibt in der Music Hall im Zabeel Saray ein Konzert am Samstag, 22. April. Classy Dubai wird berichten; wir haben mit ihm vorab gesprochen.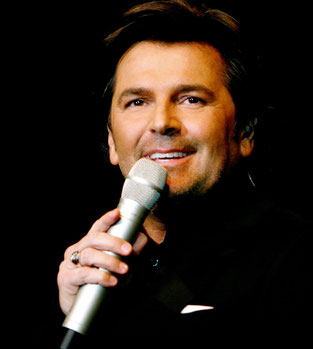 Sie sind zum ersten Mal in Dubai?
Oh ja, es ist mein ersten Konzert in Dubai und ich freue mich schon sehr darauf. In Dubai war ich bis heute immer nur am Flughafen. Also auch zum ersten Mal in der Stadt.

Sie haben eine Karriere mit vielfältigen Songs zu bieten. Was werden wir neben den Welthits zu hören bekommen?
Mein Programm besteht natürlich aus meinen großen Hits, weiteren sehr bekannten Modern Talking Songs und auch Titel aus meinem Solorepertoire.

Was erwarten Sie von Dubai?
Interessante und spannende Begegnungen und schönes Wetter. :-)))

Werden Sie Zeit haben sich Dubai anzuschauen?
Nicht besonders viel. Ich fliege Sonntagmorgen schon wieder früh nach Deutschland zurück. Ich habe ab Montag wieder einen vollen Terminkalender.
Wir wünschen viel Erfolg für das Konzert vor der internationalen Community von Dubai.
---
Interview: Paule Knete
Fotos: Viola Schuetz / Stephan Pick
Classy Dubai berichtet redaktionell und unabhängig. Als People Magazin stellen wir Menschen vor die uns bedeutsam für die Stadt und ihre Bewohner erscheinen. Classy Dubai erhält keinerlei Bezahlung. Wir freuen uns, wenn Sie uns schreiben an marlamaria@classy-dubai.com oder uns anrufen. Von 6 bis 13 Uhr deutscher Zeit sind wir auch tel. erreichbar unter  
+971 52 6878 839. Wir sind werbefrei, Sie helfen uns einfach indem Sie uns auf den Buttons unten liken und weiterempfehlen.
Folgen Sie "Classy Dubai" und Paule Knete auf
Instagram @classydubai_
Pinterest @classydubai
Facebook www.facebook.com/classydubaiblog
Youtube Classy Dubai
Instagram Paule Knete
Website Paule Knete
Facebook Paule Knete
---