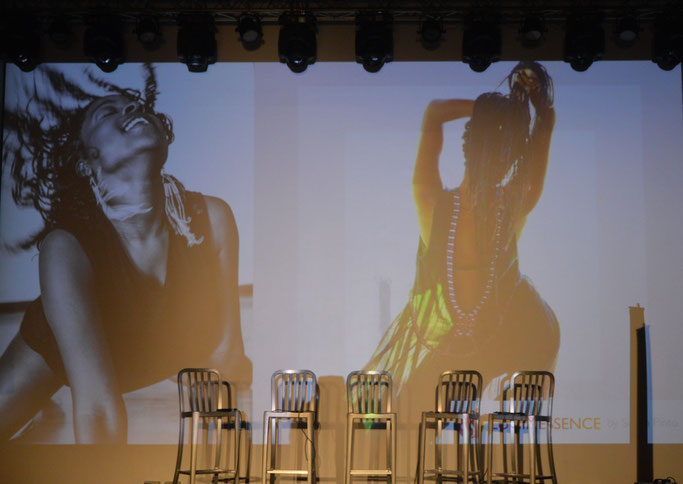 #sowsowreap - It was another fantastic evening of fun and inspiration - with the one & only Cordelia Henry - as we explore the theme "A Man is not a Financial Plan".  The theme created some smiles amongst the ever growing Pearlescence community. But we have learned from the personal experience of the High-Level Ladies Speaker how important it is to become more in control of our financial affairs and to be financially independent from a man. (Read about the first event here)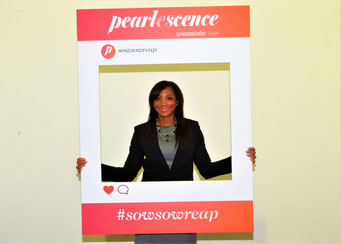 Niteese Lenton, Director of Finance of Ford Motor Company
Independent financial security provides more and different options in life. Women should ensure to have a financial plan to be independent. If you´re not independent you are depending on others to lead your life. Her advice - make a financial plan, invest in yourself and don´t be afraid to empower yourself for financial independence.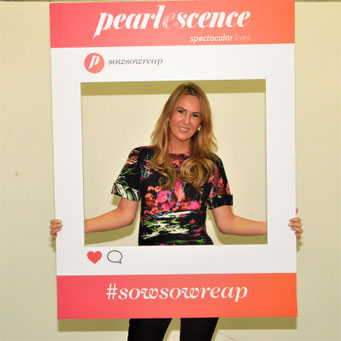 Roos Meyers, Angel Investments and Founder of Pikaia Women
Pikaia Women works for those who want to take control of their own happiness, wealth and path to success. Roos own experience is building a major property portfolio and then finding a way to keep her wealth. Roos strategy to attract an angel investor is having a business plan, pitch to an angel investor in your industry and be passionate about the project.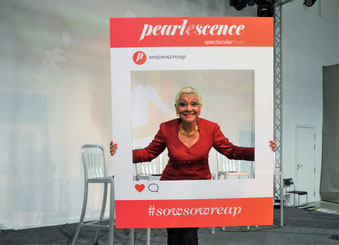 Sandi Saksena, Financial Adviser and Founder of Laksh-ME Foundation
Sandi´s advice is women should not to be scared about managing money. Women need to take the responsibility of the financial direction in life and teaching their children to do the same when they grow up. That can empower their lives. Women should start first with writing down the goals, making a plan for the retirement and cut expenses. Another good news: Sandi belongs to our columnists now and started this week her first piece "Money Attitude".
Sunita Singh-Dalal, Partner at AC&H Legal Consultants
Sunita is helping others to realize their self worth and their potential. Her tips are how to protect her heirs: Having a list of valuable things, manage the family´s finances and all bank accounts. Sunita advise to have an emergency account in the sole name of the woman and making a will.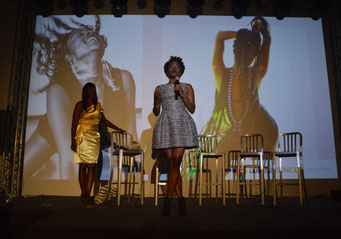 Silfath Pinto, Wellness Expert & Founder of Luminessence
Silfath believe in living in a world where every woman steps into her light, and creates a rich life, full of love, joy, inspiration and passion. She is telling us how to create a financial freedom mindset: First starting to manage the relationship with money, activate your prosperity mindset, surround yourself with people who help you to growth and active your Sacral Chakra.
LustreParties are themed. High-Energy experiences that have you walking away with new ideas for your life and business. Under one roof women learn and connect some authentic, inspiring and stimulating conversations. You cannot miss it.
Next LustreParty
Sunday, 26th of March 2017 / 7pm
Sign up here https://lustreaction.eventbrite.co.uk
---
Article by Marla Maria
Pictures:  Paule Knete 
Classy Dubai berichtet redaktionell und unabhängig. Als People Magazin stellen wir Menschen vor die uns bedeutsam für die Stadt und ihre Bewohner erscheinen. Classy Dubai erhält keinerlei Bezahlung. Wir freuen uns, wenn Sie uns schreiben an marlamaria@classy-dubai.com oder uns anrufen. Von 6 bis 13 Uhr deutscher Zeit sind wir auch tel. erreichbar unter  
+971 52 6878 839. Wir sind werbefrei, Sie helfen uns einfach indem Sie uns auf den Buttons unten liken und weiterempfehlen.
Folgen Sie "Classy Dubai" auf
Instagram classydubai_
Facebook https://www.facebook.com/classydubaiblog
Pinterest classydubai
youtube classydubai
---