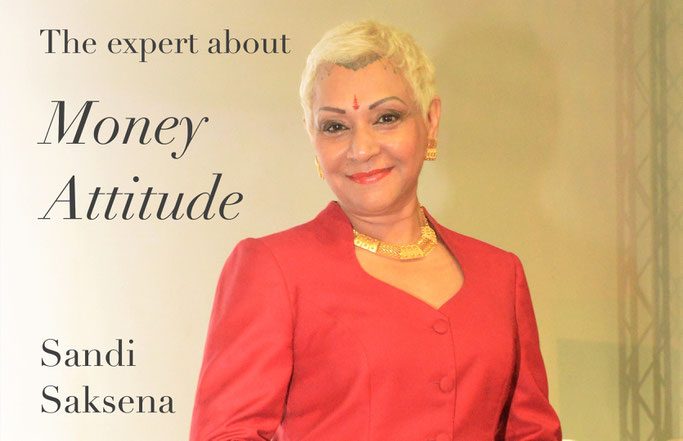 'We can alter our lives by altering our attitudes' 
The mind is a dutiful servant and will follow the instructions we give it. I always figured that when I made enough money I would invest, pay off my debt whatever. Realisation dawned that no matter how much money I made it was never enough! I had to change my attitude.   
What does money mean to you? It helpful to know, because many of the attitudes below if taken to an extreme can sabotage your wellbeing.
Spender You only live once. No kidding! Dead giveaways - new clothes, latest accessories, credit card vacations.  Spenders are very current, forward thinking, fun to be around and often the envy of their friends. They like money for the things it can buy. Danger zone – Get into trouble when then spend everything they have, and more.
Builder Money is a tool use it or, sometimes risk it to turn their plans and dreams into reality. Dangerzone because they are so intent on building they miscalculate the risk involved or fail to leave a margin for error like the entrepreneur, who keeps expanding the business without creating a cushion in case of failure. 
Giver Charities relatives friends love them! Feel wonderful taking care of others, denying themselves so that they can leave something for the children, buying gifts for others that they would never buy for themselves.  The danger lies in  ignoring their own needs. If they are doing this at the expense of their financial independence they could end up a burden to their children in the long run. 
We're all influenced by money messages from childhood.  Think about your attitudes towards budgeting spending planning, goals, saving and review your chilhood to see how you were influenced by events or attitudes of those you looked up to.
Money Avoider. You need to challenge your belief that money is tedious and boring, or that you just cannot understand it. Start to educate yourself about money to build up confidence in your own ability and judgement.
Money procrastinator. Regain your money power! Concentrate on getting past the illusion that you don't have enough time to learn about money, or that it will be too complicated and unpleasant. 
Money Dependent. You seek assistance instead of totally avoiding money matters, however could  surrender your financial well being to others ( partner friend, financial advisor) without knowing enough to ensusre you are in good hands. Sharpen your financial knowlwdge, to be more confident about your own expertise and judgement.
Some habits of ineffectiveness are rooted in our social conditioning towards quick fix, and short-term thinking, however: It's never too late to start financial planning. The quick, easy, free, and fun approach won't work on your retirement fund, college education for your children or your family's welfare and security. A little is better than nothing; saving money is a good habit. 
If you don't save anything from your current income you won't be able to save anything on your future income:
-Pay yourself first, take at least 10% off the top to save and invest.
-Clearing up debt is short-term pain for long-term gain
-Any interest you pay, is money that you cannot spend on your self
-Let compound interest work for you not against you
-If you do not want something in the first place, it is not a deal, no matter how cheap it is
-By taking care of yourself, you are helping others 
To overcome the pull of the past, the powerful restraining forces of culture, custom and habit, count the costs, then rally the forces necessary to bring about the desired change. 
---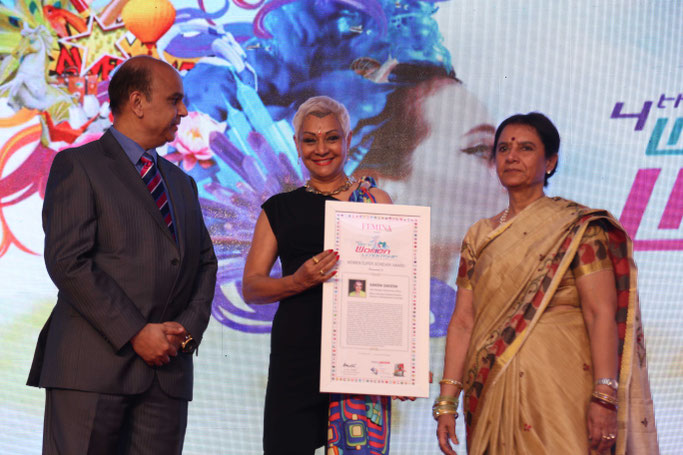 "Express yourself fully, make a difference, be a leader" 
Sandi has lived in the GCC for 46 years. Circumstances forced her to enter the work force at the age of 44 she had no prior work experience to create a CV. 
Sandi devotes her time to her job in personal financial planning with Nexus Insurance Brokers. She also heads the division 'Family Matters' at Echelon Advisors and Management Consultants, her family firm.  Her primary focus is the Financial Independence and Empowerment of Women. 
Sandi is an avid contributor to the media on topics related to personal finance, a regular guest speaker on radio and TV and is frequently quoted in the business pages of local and international publications. Sandi uses her expertise in financial planning and talents in public speaking at conferences and seminars to build awareness and promote financial Independence for women. 
Sandi believes trust, empathy, sharing and giving, Openness to new ideas integrity are essential ingredients to success in both the personal and professional arenas. 
Her active participation in multiple health camps in association with Federation of Obstetrics and Gynaecologists of India I has given her on the ground experiences with women in the 8 states in the North East of India, along the Ganga in Uttar Pradesh and Uttrakhand, in Madhya Pardesh along the Narbada River and with the women weavers and tribes in association with the NGO Mahashakti  in Bhopal. 
A hands on interactive person Sandi has established Laksh-Me a foundation in India, a viable platform   to achieve sustainable results. The Objective is to uplift women financially by first understanding their social/ cultural conditioning  and then working  to bring about a transformation in their psyche. 
Adventurer and Spiritual seeker
Sandi is an avid traveller who enjoys challenging locales like the Arctic Circle, Macchu Picchu Peru, Lake Titicaca Bolivia, Bhutan, the Shaolin Temple in China, Ulluru in Australia, Shambhala in Mongolia and Mount Kailash in Tibet. As part of her pushing boundaries Sandi has done sky diving, rappelling, white water rafting, bungee jumping, horse riding and mushing with huskies. 
Awards
1.By CEO Clubs Network (www.ceoclubsuae.com) Platinum Award in Corporate Leadership
2.UNASCO and WILTME for supporting Women's Initiatives and Women Empowerment in an Outstanding and Professional manner over the years
3. 2016 Personality of the year World of Women Film Fare Middle East in recognition for valuable contribution to woken in the UAE and beyond
4. 2017 Super Women Achievers Award -By 4th Women's Leadership Congress and Awards Mumbai
Other positions in the community
Founder –Lakh-ME a Trust in India focused on the Financial Independence of Women
Permanent Trustee and Partner Manzil Center for individuals with special needs www.manzil.ae
Board member Business Women's Division CEO Clubs
President- Women in film and Television UAE
Life member Athena International
Community Service
Health camps in association with Federation of Obstetrics and Gynaecologists of India (www.fogsi.org) Pan India
Financial Literacy for women and Tribals in Central India in association with the NGO Mahashakti
Adventure and Spiritual seeker
Arctic Circle, Peru Macchu Picchu Bolivia Lake Titicaca, Bhutan, Shaolin temple China, Ulluru Australia, Shambhala Mongolia, Mount Kailash Tibet.
Sky Diving, Rappelling, White Water Rafting, Bungee jumping, Horse riding, Mushing with the huskies 
www.sheroesforum.com  www.boldtalks.com   www.smeworld.ae 
http://www.thenational.ae/uae/women-of-the-uae-sandi-saksena
http://executive-women.com/social/cocooning/financial-illiteracy/
http://executive-women.com/social/invest-like-a-girl/
http://executive-women.com/managerial/executive-women-responsible-women/
http://executive-women.com/managerial/e-factor-and-et-connection/
http://www.capitalbusiness.me/main/details/business-planet/187#.VAQSmkugEfE 
---
Article by Sandi Saksena
Pictures:  Paule Knete / Sandi Saksena
Classy Dubai berichtet redaktionell und unabhängig. Als People Magazin stellen wir Menschen vor die uns bedeutsam für die Stadt und ihre Bewohner erscheinen. Classy Dubai erhält keinerlei Bezahlung. Wir freuen uns, wenn Sie uns schreiben an marlamaria@classy-dubai.com oder uns anrufen. Von 6 bis 13 Uhr deutscher Zeit sind wir auch tel. erreichbar unter  
+971 52 6878 839. Wir sind werbefrei, Sie helfen uns einfach indem Sie uns auf den Buttons unten liken und weiterempfehlen.
Folgen Sie "Classy Dubai" auf
Instagram classydubai_
Facebook https://www.facebook.com/classydubaiblog
Pinterest classydubai
youtube classydubai
---