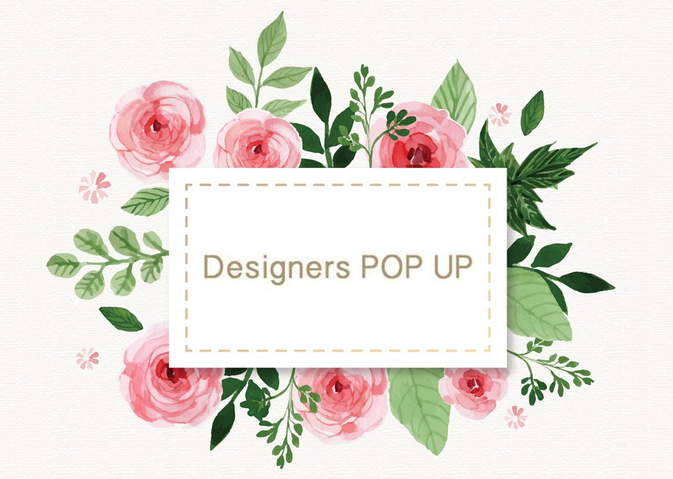 In the luxurious surroundings of Dubai Ladies Club next to the Jumeirah Beach we found a pearl of a pop-up market. This is just a perfect match of location, beautiful items and socializing. A carefully curated mix of fashion, jewelry, art and gifts will let the shopping addict heart beats faster. Why? The market gathers independent fashion brands and accessorize designers with a unique sense of style that are different from the classic retail offers you can find in Dubai. And hey, Christmas is right around the corner, so stand out with a unique gift this season. 
We spoke to Marie, the founder of Designer POP UP: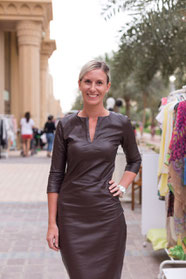 Marie, can you tell us something about your exhibitors.
Designers POP UP was founded in June 2015 as a platform for small businesses to showcase their designs and products. It has developed fast the past year, as this region is missing an affordable venue for entrepreneurs to sell their products and get  their brand out. We are a part of Markat ME who is a consultancy house for entrepreneurs, so we basically expand our services to a real market place, with Designers POP UP.
What can the visitors, shopping lover and bargain hunter find on the market?
Our variety of vendors are our trademark. We have +55 business owners who sell everything from jewellery, fashion, home decor and children related products.
We also have food vendors that make sure you won't leave the market hungry :)
As a new thing we have partnered up with an event company who offers fun activities for the kids, such as bouncing castle and craft workshops. 
As there are a lot of flea markets, farmer's markets etc in Dubai popping up, how do you describe the kind of market Designers Pop Up represent?  Why should people visit pop up market? Is there a USP? 
Our location in Dubai Ladies Club is unique. We are the only bazaar where only women are allowed to come, which gives us freedom to be private and escape the business rush Dubai tend to become. We have also chosen the timings to be on a Sunday, so that mothers can get a well deserved break from the house and all the hard work it comes with, after a tiring weekend.
Thank you Marie.
What else is important to offer on a market? Yes, food! And as German's we're very happy when we heard the German Baker's Kitchen will present their handcrafted traditional German bread and cakes and some light and trendy foods at the bazaar.
Designers POP UP Market at Dubai Ladies Club every second Sunday from 9AM - 4PM
FREE Entrance. FREE valet parking. FREE kids activities. 
Interview: Jeanette Pohle
Pictures: Designers POP UP, Paule Knete
Classy Dubai berichtet redaktionell und unabhängig. Als People Magazin stellen wir Menschen vor die uns bedeutsam für die Stadt und ihre Bewohner erscheinen. Classy Dubai erhält keinerlei Bezahlung. Wir freuen uns, wenn Sie uns schreiben an marlamaria@classy-dubai.com oder uns anrufen. Von 6 bis 13 Uhr deutscher Zeit sind wir auch tel. erreichbar unter  
+971 52 6878 839. Wir sind werbefrei, Sie helfen uns einfach indem Sie uns auf den Buttons unten liken und weiterempfehlen.
Folgen Sie "Classy Dubai" auf
Instagram classydubai_
Facebook https://www.facebook.com/classydubaiblog
Pinterest classydubai
youtube classydubai
---