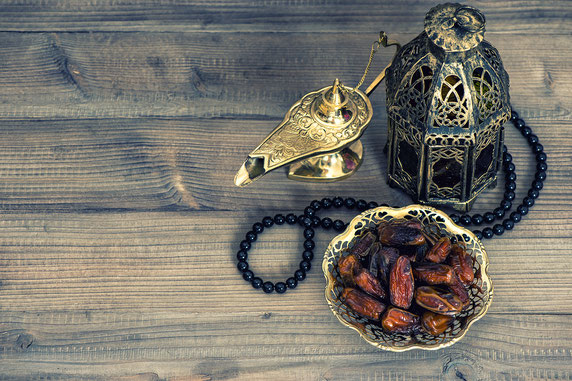 Ramadan is the ninth month of the Islamic lunar calendar and is one of the most important months for Muslims, so here's your handy guide to what you should - and shouldn't be - doing during the Holy Month.
The holy month of Ramadan is likely to begin on May 27, which means fasting during daylight hours and breaking the fast in the evening with Iftar.
While non-Muslims are generally well aware of the dos and don'ts to be practiced during Ramadan, here are some tips we should keep in mind:
Eat & Drink
1. Do not eat or drink in public during fasting hours. Most Muslims in the UAE fast during Ramadan (exceptions include pregnant women, elderly people, someone who is unwell) and yet go about their jobs with the same dedication. It's, therefore, important to respect those who are fasting and avoid eating or drinking in public.
Meetings 
2. Meetings are fine, but no work lunches: To expand on the point mentioned above, those fasting will be open to meeting colleagues outside office for work purposes. They will even be courteous enough to entertain you if you accidentally invite them for a work lunch, though they may not eat anything. Therefore, avoid work lunches as much as possible. Schedule meetings early in the morning, or a couple of hours before or after Iftar.
Fasting
3. Don't tell your Muslim friends you want to fast to lose weight. Ramadan is not about fasting to lose weight. It's about teaching yourself discipline. It's about abstinence, about keeping yourself pure. It's something you should follow everyday of the year. In fact, most people who fast during Ramadan end up gaining weight. This is because of irregular eating patterns and heavy meals at Iftar. There's nothing wrong in fasting as a non-Muslim.
Dress Code 
4. Do dress appropriately. Men and women should display a certain amount of modesty during the Holy Month of Ramadan. Be extra careful with the way in which you dress. Ensure that knees and shoulders are covered, be aware of necklines and wear loose fitting clothing during the month. Pashminas are great for covering up and extra confidence during Ramadan.
Smoking 
5. Do stop smoking. As with eating and drinking, smoking is not allowed in public during the Holy Month of Ramadan. It's the perfect time to quit; go on…. you know you want to! This is probably the best time to quit as smoking areas are few and far between and you will already be forced to cut down due to lack of smoking space.
Behavior
6. Do not kiss or hug your Partner or Friends in Public. As at other times of the year but especially during Ramadan, avoid demonstrative acts of affection in public, as you will cause offence.
Music 
7. Do not play loud music. Ramadan is a time for prayer and spiritual reflection. As such, it is important to respect the peace by not playing loud music in your home or car.

These are the main Ramadan pointers that you should be aware of. Keep them in mind throughout the month. People tend to enjoy the slow and relaxing pace of the city as a whole during this time, and you can too. Instead of missing the things in life that you cannot have, take the time to appreciate how truly blessed you are.
Gifts
8. Ramadan gifting is popular. Find some delicious and unique inspiration here:
Von Gysenstein Swiss Chocolate
---
---